Thailand requires that all travelers have an effective COVID-19 travel Insurance policy in order to be admitted to Thailand. Your policy must cover medical expenses up to $20,000.00 USD (as of March 1st 2022), including COVID-19 while in Thailand. It must have these details clearly stated in the policy/certificate. The coverage must start on or before the date of your arrival into Thailand. Without the proper insurance you will be denied entry into Thailand.
Please make sure that your insurance is correct before traveling.
COVID-19 Insurance Requirements
COVID-19 Insurance Problems/Issues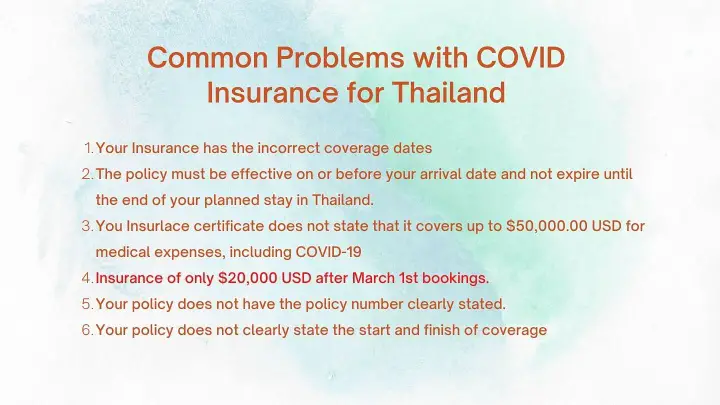 Here are some of the major Insurers available in Thailand that are offering online applications of COVID-19 Insurance.
The links above are provided for your information, we are not affiliated with any of the companies listed above.