Holistic care has long been a mainstay of Eastern culture. Unlike the West where the focus is on individual treatment for specific ailments, the East views the body as more of a whole and holistic treatments reflect this. Whether rejuvenating or detoxifying your body, you can see our review of the Best 5 Holistic Care Centers in Bangkok. You can reboot your life and spirit by unplugging from the demanding and hectic world in this city. There are many holistic care centers available in Thailand and Bangkok is full of them. How to make a choice that is best for you? Read on.
Visitors burnt out by modern life can find some of the Best Holistic Care Centers in Bangkok. Thailand's holistic and well-being breaks can offer everything from soothing facials, and full body checkups, to cutting-edge hydrotherapy treatments. We have compiled a list of the Best Holistic Care Centers in Bangkok which will help you to decide on the right one for you.
Holistic Medical Center
Holistic Medical Center ranks first in our list of Best Holistic Care Centers in Bangkok. This healthcare center provides all healthcare services including anti-aging medicine, hormone therapy, cell therapy, and natural therapy. Their health consultants focus on every detail to the cellular level, ensuring that you stay healthy by strengthening your immune system and keeping you strong with their natural therapy.
Services
Treatments
Anti-Aging
Basic Check Up
Colon Hydrotherapy​​
Emowave
H.O.T​
Prp Therapy
Bach's Flower
Acupuncture
Ozone Therapy
PRP
CAVI
Aesthetics
Love Me Tender
Rose
Perfect Filler
Ipl
Mask
Nano Perfector
Botox
Thermage
Double Lifting
Cryocell
Cellutrasonic
Lab test
Food Allergy
Prostate Cancer Test
Dna Genetic Cancer Risk Test
Quad Test
Panca Monitor Test
Natural Killer Cells Therapy
Mesenchymal Stem Cells
Heavy Meal Test
Where to find it?
No. 253, 253 Asoke Building, 20th Floor, Sukhumvit 21 Road, Khlong Toei Nuea, Watthana, Bangkok 10110, Thailand
Contact No: +6626408090
Niche Wellness Center
Naturopathic medicine and wellness services are offered at NICHE which is one of Bangkok's most famous naturopathic medical centers. Doctor Nichamon Samantarat, Thailand's first US-licensed naturopathic doctor, has founded NICHE together with other anti-aging specialists and integrative medicine specialists.
Patients at NICHE are treated with great care and the staff gives personalized service to the patients as well as their relatives. The goal of this clinic is to identify the underlying causes of illness and use effective, research-based natural therapies to treat individuals.
Services
Treatments
Consultation
Naturopathic Medicine
Sports Medicine
Anti-Aging Medicine
Lab Tests
Hematology: Complete Blood Count with Differential, G-6-PD Screening
Inflammation: Homocysteine, C-Reactive Protein
Metabolic Profile: Glucose, HbA1C,
Total Cholesterol, Triglyceride, HDL-Cholesterol,
LDL- Cholesterol, VLDL-Cholesterol
Kidney Function: Blood Urea Nitrogen,
Creatinine, eGFR
Liver Function: AST, ALT
Gout: Uric Acid
Vitamin D: Total 25-Hydroxy Vitamin D
Urine: Urine Examination
Therapy
Orthopedic PRP Therapy
Endermologie® Therapy
Organo Peptide Therapy
Lifestyle Planning
IV for extra nutrition
Jet Lag
Glow
Energy
B vitamins to boost your energy.
Multi-vitamins to boost your immune.
Hangover
Liver Detox
Fat Burn
Allergy
Migraine
Nature Beauty and aesthetics
Facial
NICHE Signature Facial
Organic Detox Facial
Organic Anti-Aging Facial
The Beauty Secret of Cleopatra
Dual-Bright Expert
Detox
BalneoTox
InfraTox
Body Lymphatic Drainage
Facial Lymphatic Drainage
Aesthetic
HIFU
Mesotherapy
CO2 Laser
Botox Filler
Medical Fitness
Personal Training
Pilates
Pilates Rehabilitation
Corrective Exercise
Hormone Exercise
Taller Exercise
Super Stretching Board
Therapeutic Massage
FVS Burning Exercise
Where to find it?
24, 1 SukhumVit 49, North Klongton, Watthana, Bangkok 10110, Thailand
Contact No: +66 86 812 8888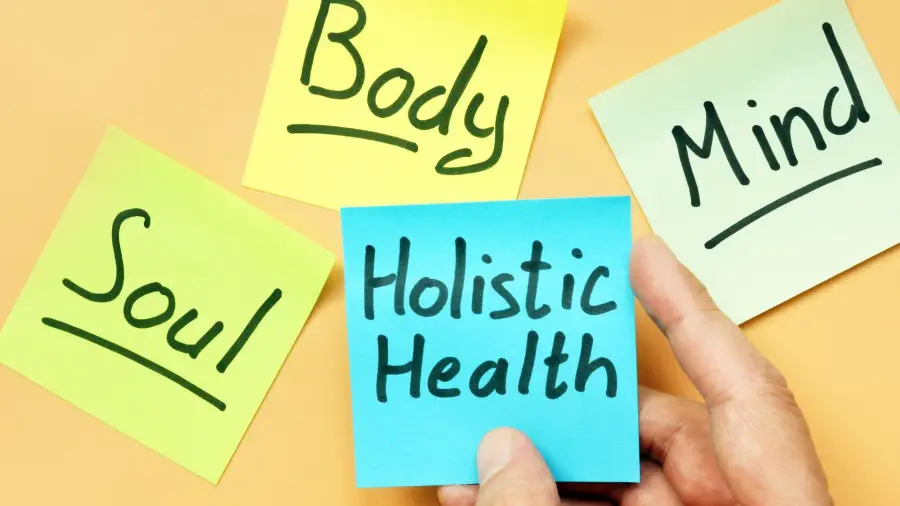 Bangkok Health Clinic
Bangkok Health Clinic is an integrated medical clinic that uses both modern and natural medicines, as part of its holistic approach. The doctors at this clinic use cellular medicine and natural therapy for the treatment of chronic diseases such as Alzheimer's, constipation, indigestion, sclerosis, obesity, and even some autoimmune diseases. Bangkok Health Clinic is quite popular among the locals as it is deeply committed to restoring good health to its patients through the cooperation of both medical professionals and patients themselves.
The goal of this health clinic is to enhance the quality of life of its patients through holistic treatments that address the root cause of the disease. With their integrative treatments, they combine medicine and modern technology to provide an innovative alternative to traditional healthcare. You will be warmly greeted by a team of specialists who help you regain your health regardless of whether you suffer from chronic diseases such as Multiple Sclerosis, or acute disease like the common cold.
Services
Treatments
Health Diagnosis and Assessment
Basic health check
Check for hidden food allergies
Check for antioxidants and oxidative conditions.
Check for heavy metals in the body
Check for cancer risk
Check for weight loss and belly fat
Check for risk factors for coronary heart disease
Examine the stool to assess the digestive system.
Assessment of stress and adrenal function
Detoxification
Gallbladder detoxification
Systemic colon cleansing
Vascular regeneration
Increase liver detoxification
Treatment by giving nutrients into the veins
Boost immunity, increase vitality
Supplementing blood vessels
Providing antioxidants to rejuvenate cells
Ozone supply
Treatment of health problems
Perfect weight loss
Slow aging
Integrated Cancer Treatment
Treatment of ADHD/ASD in children
Treatment and rehabilitation of allergy and self-allergic patients
Irritable Bowel Syndrome Treatment
Intravenous Treatments
Immune & Energy Booster
Meyer's Cocktail Therapy
High Super Antioxidants Therapy for Cell Repair
Ozone Therapy / Oral Therapy
Health Condition Treatments
Specific Weight Loss Program
Anti-Aging
Integrative Rehabilitate Cancer Therapy
Childhood ADHD/ASD / ADHD / ASD
Allergy and Autoimmune Disease Treatment / Allergy and Autoimmune Disease Treatment
Gastrointestinal – IBS Therapy / Associative Medicine
Regenerative Treatments
Search results
Peptide Therapy
Where to find it?
62 Rd. Yaek 6 Bang Chak 10260 17/1 ถนน สุขุมวิท 62 แยก 6, Phra Khanong, Bangkok 10260, Thailand
Contact No: +66 61 989-4928, +66 81 255-4419
Vital Life
This healthcare center has won numerous awards. The staff is self-determined and definitely wants to help people with health concerns and treat them with integrated medicine.
To prevent nature's destruction, this clinic mainly focuses on natural treatments and offers you different immunity-boosting therapies. With everything they offer, you will experience the vitality of youthful life and make your driving license date look like a figment of your imagination. The majority of their services are related to health and beauty.
Services
Treatments
Health
Weight
Mood Challenges
Leaky Gut
Irritable Bowel Syndrome
Constipation
Diarrhea
Chronic Disease History
Female Intimate Wellness
Male Intimate Wellness
Fatigue and Insomnia
Bone Health
Migraines
Hormone Imbalance
Micronutrient Deficiencies
Toxic Substance Accumulation
DNA Screening
Brain Health
Post-Covid Syndrome
Beauty
Atopic Dermatitis
Psoriasis
Hair Loss
Mole or Cancer
Skin Discolorations
Acne, Acne Scarring
Lines and Wrinkles
Poor Skin Texture
Large Pores
Loose Skin
Excess Neck Fat
Excess Body Fat
Stretch Marks
Spider Veins
Cellulite
Unwanted Hair
Where to find it?
210 Sukhumvit 1 Alley, Khlong Toei Nuea, Watthana, Bangkok 10110, Thailand
Contact no: +662 066 8899
La Vie Detox and wellness Center
The La Vie Wellness Center offers innovative and holistic approaches to helping patients improve their health, prevent age-related diseases, and gain a greater sense of fulfillment and enjoyment in their lives.
Among their state of art facilities, the most popular ones are detoxification, massage, infrared saunas, IVs, ozone, medical check-ups, consultation rooms, and a VIP lounge.
The clinic has a goal to provide value to its customers with the best possible experience. You can experience the serene environment and cheerful music at this center. You will get treatment in a luxurious environment designed to be both safe and relaxing while using the latest medical equipment. They also have some entertainment systems in treatment rooms to enhance your experience.
Services
Treatments
Massage Therapy
Therapeutic Massage
Lymphatic Drainage Massage
Abdominal Massage
Detox Massage
Vitamin Therapy
Ozone Therapy
Superior Antioxidant
Super C Super Boost
Multivitamin Power Drip
Blood and Vein Detox
NAD+ Therapy
Aesthetic Treatments
Botox
Laboratory Tests
–
Hormone Replacement Therapy
–
Where to find it?
F-G, Fl. 11, Gaysorn Tower 127 Rajprasong Rd, Khet Pathum Wan Bangkok 10330
Contact No: 02 253 8588/+66 61 429 6441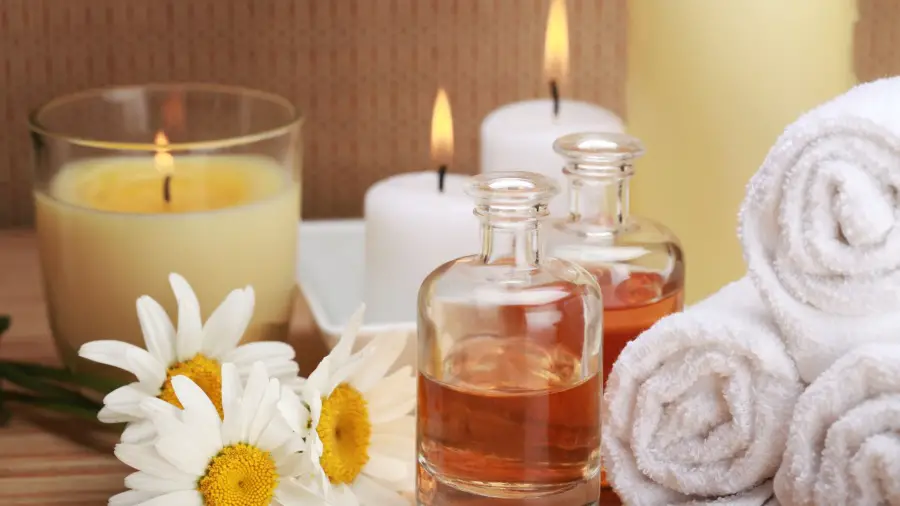 Final Thoughts
Bangkok is blessed with some amazing wellness centers which combine technology & tradition for customized treatment. Whether you are looking for minor treatment, a full day of relaxation and care, or information about you, your mind, and your body, it can be found in the holistic centers of Bangkok. Our list showcases some of the Best Holistic Care Centers in Bangkok so that you can set your wellness journey in motion.
Relax and enjoy the treatments available at these and other centers in Bangkok.