According to a 2020 study, Thailand is included in the top 20 list of medical tourism by total index rating worldwide, with an impressive index score of 66.83 points. Globally, Thailand is the 5th most popular health destination in the world in terms of total inbound medical tourism spending. Why is Thailand so popular for medical treatments? To help answer some of those questions we present a Thailand Medical Tourism Overview.
Thailand attracts millions of tourists seeking affordable healthcare. A huge part of Thailand's popularity in medical tourism is having trained professionals, modern health infrastructure, evidence-based guidelines, and technologically advanced medical facilities. 
Thanks to the government's efforts in building its healthcare structure, modernizing the facilities in hospitals and clinics, and providing affordable price points compared to other medical destinations, Thailand's medical tourism industry – valued at $9 billion in 2019 – is expected to reach 34.4 billion by 2027. 
Whatever procedure you need, hospitals and clinics in Thailand provide a range of invasive and non-invasive treatments. Some of the most popular treatments include regular checkups and diagnostics to major surgeries like cosmetic enhancements, liposuction and body contouring, dental care, and fertility treatments. 
Advantages of Medical Tourism in Thailand
Why go to Thailand to seek medical treatments? Here are some advantages to consider:
Affordable: Thailand's medical treatments are more affordable than other countries like Europe, the US, or Korea. Even if a procedure is not covered in full by your health insurance, you can save 30% to 90% when you get it done in Thailand. 
For instance, you can save as much as $13,000 in hip or knee replacement surgery if you get it done in Thailand instead of Australia or the US. For as low as $500, you can get minor plastic surgery in Thailand, which is a fraction of the cost you have to pay for the same procedure in Korea. In the US, porcelain veneers cost $925 to $2,500 per tooth, but in Thailand, it's only $350-$450 per tooth.
That said, cost-effectiveness does not equate to low-quality service. In fact, Thailand has some of the best surgeons and aestheticians in the world. Most are educated overseas and have received numerous accolades, special honors, and accreditation for their practice. 
Highest qualifications and healthcare standards: Thailand has invested heavily in developing its healthcare infrastructure, leading to a higher number of hospitals and clinics earning global accreditation from international regulatory boards like the JCI. About 60 health facilities in Thailand are JCI-accredited.
Healthcare facilities in Thailand have highly trained doctors and staff, modern equipment, and proper coordination of pre and post-surgery care. Medical staff members are also well-versed in provisioning for adverse events of any kind.
To find the best service, do your research and choose the most trustworthy healthcare provider you can afford. Hospital and clinic accreditation should be considered when shopping around for a healthcare facility. Look for a facility certified by international groups like the Joint Commission International (JCI), the International Organization for Standardization – ISO, or the Commission on Accreditation of Rehabilitation Facilities (CARF). 
Quick turnaround: An MRI in the US takes days, sometimes weeks of waiting. Long waiting is typically associated with public healthcare systems in other countries but not in Thailand. With thousands of healthcare facilities all over the country, you can get started on a medical procedure immediately. 
Physical examinations are done within the day. In a day or three, you can arrange admittance to any hospital. Staff members provide round-the-clock service, even on holidays, to ensure a quick, hassle-free experience. 
You can get immediate care in any hospital, even for non-emergency treatments. For extensive surgeries, you can skip the line so you can focus on recovery faster. If you can't get a medical procedure in your home country quickly enough, you'll get it faster in Thailand – just prepare your medical records in advance.
Diverse health treatment options: When choosing different treatments, you're spoiled with options in Thailand. The country is known for having all types of medical procedures – some might not even be offered in your home country. 
Many hospitals specialize in an area of medicine. Dentistry, for example, is something that Thailand is known for. Many dental clinics and hospitals in Thailand offer a long list of dental treatments starting with a routine checkup to complete corrective jaw surgery. Virtually all health institutions in the country offer packages to accommodate different budgets. 
Some Thailand hospitals are also known for spine treatments and orthopedic procedures. Combined with cutting-edge technology, a team of professional surgeons and doctors, and attentive medical staff, you can get the treatment you need and the five-star customer service you deserve.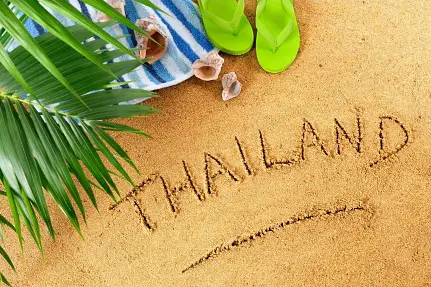 Recover in paradise: What better place to recover from a medical procedure than a beach paradise like Thailand? The country is one of the world's best holiday destinations. It has beautiful beaches, fantastic sights, and colorful food culture. The country has a lot to offer to tourists of all kinds. 
In fact, many tourists go to Thailand for minor or routine procedures and then spend the rest of their recovery period on holiday as an out-patient. Because the price points for these procedures are much lower than other medical destinations and the proximity to a beautiful tourist destination, Thailand's popularity among medical tourists has grown exponentially. The country is a preferred destination for physical therapy, health checkups, and cosmetic surgery. 
Excellent service and amenities: Major hospitals in Thailand have sophisticated medical machines, life-saving treatments, and innovative equipment or procedures that can't be found in some countries. Many hospitals in Thailand are ISO-certified. Virtually all major hospitals boast state-of-the-art facilities and 5-star amenities, such as:
Spacious, cozy, well-appointed rooms 
High-speed Wi-Fi connection
Tastefully designed lounges that serve free drinks
Translator services for international medical tourists
Check-in receptions
Impeccable customer service
Partnership with travel agencies for a seamless, hassle-free stay
For example, one of the world's most advanced cancer treatment facilities is in Thailand. Some hospitals offer the latest surgery techniques to speed up recovery, like OPCAB surgery. 
On top of these, hospitals in Thailand have efficient paramedics, highly trained doctors, and attentive nurses. Most hospitals provide customized health programs and are audited by domestic and international regulatory boards to maintain the highest standards of healthcare service. 
Disadvantages of Medical Tourism in Thailand
Language and cultural differences: It can be challenging to navigate the language barrier and cultural differences in healthcare practices. Some healthcare professionals cannot speak English well. Because Thai hospitals receive thousands of medical tourists every year, many have employed translators. On top of that, major hospitals and clinics have teamed up with travel agencies for a seamless experience.
Documentation: From securing a visa to acquiring legal permits, medical procedures outside your home country can be time-consuming and expensive. Doing most of the paperwork in advance will help speed things up.
Treatment and drug differences: Some treatments and drugs will differ in Thailand compared to your home country. This can affect post-care treatment and whatever medical program you have. After recovering fully and returning to your home country, discuss your ongoing treatment plan with a GM for continued care. You can also ask your Thai doctors for recommendations for follow-up treatments in your native country.
Local laws and regulations: Legal issues may arise if patients experience medical malpractice or a dispute with a healthcare facility while in Thailand. It's essential to familiarize yourself with the local laws and regulations before traveling all the way for a medical procedure. 
The concept of traveling to another country to access better healthcare is not a new concept, but it's something that appeals to patients who need lifesaving or life-changing procedures that are not offered in their home countries. 
In Summary
Is it worth traveling to Thailand for medical treatment? It certainly is, especially if a life-saving treatment is not offered in your home country. With Thailand's world-class healthcare infrastructure and highly trained medical professionals, you can get any medical procedure for a fraction of the cost. You can spend the rest of your recovery at a beautiful tourist attraction as an out-patient. 
Preparation is vital for a seamless experience. We suggest checking out travel agencies with affiliations to local hospitals or clinics for pre-treatment guidelines and post-treatment checkups. When you do decide to travel for medical tourism, be sure to have all of your records available for the doctor on your arrival. In reality, should go online and set everything up first, then once you arrive in Thailand, your doctor will already be prepared for you. Be sure that you have applied for a medical tourist visa if you need one.
Thailand is continuously improving its facilities for medical tourism and there is no better time to take care of yourself and your family. Check into it to see if it is right for you