Thanks to Asia's obsession with achieving beautiful skin, the skincare industry in Thailand is booming. It's not surprising to see many aesthetic clinics that offer invasive and non-invasive skin treatments in Thailand, particularly in cities like Chiang Mai and Pattaya.  Today to help you make an informed decision before taking the plunge, we offer our opinion on the Top 10 Skincare Clinics in Thailand.
Many local aesthetic centers combine natural ingredients and traditional skincare methods with advanced technologies to rejuvenate the skin and maintain a youthful appearance. Thai beauty clinics also offer a range of face and body surgery to reverse the signs of aging.  The majority of these clinics accept walk-in clients, and you can schedule a treatment while you are on vacation. Most are able to fit you in within a day or two.
Heading to Thailand soon? If you'd like to check out the local skincare scene and experience the ultimate beauty pampering, here is our opinion on the top 10 skincare clinics to check out in Thailand. We have provided you with a Google rating and an approximate cost for each location along with a direct link to their website or Facebook accounts where available. Please be sure to complete your research before selecting a clinic that is best for you.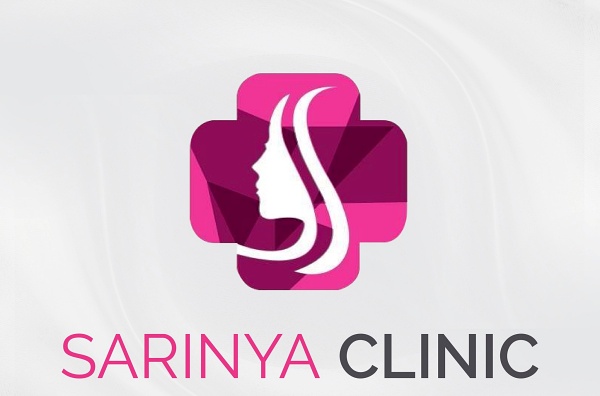 The Top 10 Skincare Clinics in Thailand
Sarinya Clinic
Sirimungkarajarn Road, Tambon Su Thep, Muang, Chang Wat Chiang Mai
Phone: (+66) 53-216-924 | 095-683-4555
Rating: 4.6 Cost: $
Sarinya Clinic is an aesthetic center specializing in non-invasive skin procedures such as laser treatments, body contouring, anti-aging, and acne skin treatments.
Located in Sirimungkarajarn Road in Chiang Mai, Sarinya Clinic is equipped with laser machines and skin treatment products that are USA FDA and THAI FDA approved. 
Treatments
Microabrasion
Medlite skin lightening laser treatment
Pore detox
Custom acne treatment
Biopeel
Skin-tightening treatment
From targeting facial skin issues like acne, hyperpigmentation, and wrinkles to achieving a smoother, slimmer face and body, Sarinya Clinic has the perfect treatment to address every skin concern. The clinic is best known for its skin and body sculpting treatments like PicoSure, Thermage, and Meso skin booster.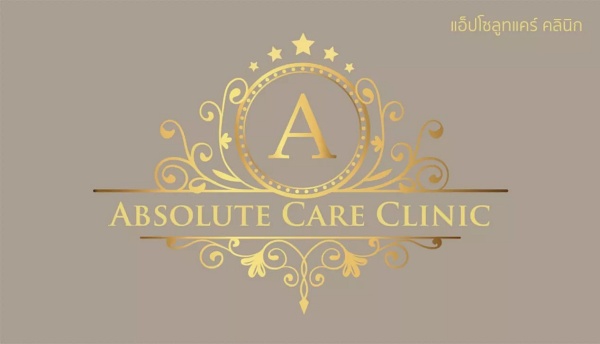 Absolute Care Clinic
67 Thipanet Road, Haiya, Muang Chiang Mai, Chiang Mai, Thailand, Chiang Mai
Phone: +66 80 491 9566
Rating: 4.7 Cost: $
Absolute Care is another popular aesthetic and cosmetology clinic in Chiang Mai, and it's located in a new creative space to provide privacy and a relaxing ambiance for any skincare treatments you'd like to try!
Treatments
Facelift surgery
Dermal filler injections 
Botox injection
Thermage
Thread lift
Laser treatments
Facial treatments
Absolute Care specializes in invasive and non-invasive cosmetic treatments. The clinic has five primate treatment rooms, each equipped with the latest aesthetic machines to address skin aging and brighten the skin. Most of these skin treatments take only a few minutes and do not require downtime. Apart from non-invasive skin treatments, the clinic has its own line of beauty products. 

SHINE Clinic
12 20 Nimmana Haeminda Rd Lane 13, Tambon Su Thep, Mueang Chiang Mai District, Chiang Mai 
Phone: +66 92 962 2291
Rating: 5.0 Cost: $$
SHINE clinic addresses every skin issue with an impressive selection of beauty machines and bestselling skin treatments. The clinic, located in the Mueang district, offers non-invasive skin procedures and laser treatments to erase the signs of aging and restore radiance. Facials and face masks, in particular, are popular among patrons. 
Treatments
Herbal facials
Personalized face masks
Dermal filler injections
PicoSure laser treatment
Body contouring
Face lifting 
CoolSculpting
The clinic has multiple treatment rooms, each with US and Thai FDA-approved beauty machines. There are laser treatments to reduce wrinkles and fade blemishes and skin treatments to refresh and hydrate dry skin. You can also book a session for botox and Dermal filler injections to smooth out wrinkles and achieve a youthful visage. These procedures take only a few minutes and do not require downtime.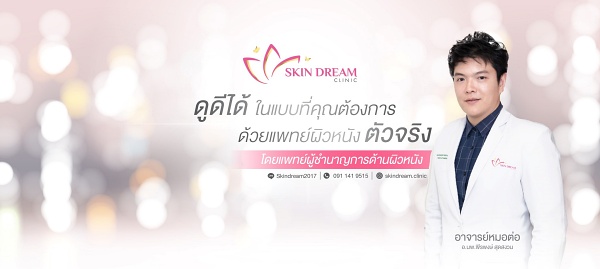 Skin Dream Clinic & Laser Center
Pa Daet Sub-district, Mueang Chiang Mai District, Chiang Mai 50100, Thailand, Pa Daet, Chiang Mai
Phone: 053-283345, 091-1419515
Rating: 4.9 Cost: $$
Skin Dream Clinic and Laser Center boasts an award-winning group of aestheticians, addressing every skin need with cutting-edge beauty machines and proven skincare treatments. Some of the clinic's most popular treatments are skin-brightening laser treatments, face and body contouring, lip fillers, and Throat lift.
Treatments
Facials
Dermal filler injections
Face contouring
Botox injections
Ultherapy
Laser treatments
Thermage
Thread lift
Stemcell treatment
The clinic offers everything from laser treatments to Dermal filler injections, face and body contouring to skin-reviving beauty products. For clients looking to achieve a toned physique without working out, Skin Dream Clinic & Laser Center offers customized weight loss programs and body sculpting using EMsculpt.

A-List Clinic
71 Adunyaram Rd, Tambon Nai Mueang, Amphoe Mueang Khon Kaen, Chang Wat Khon Kaen
Phone: +66 52 083 222 | 052-081053
Rating: 4.4 Cost: $$
A-List is a premier aesthetic center that offers invasive and non-invasive treatments. Medical professionals and trained aestheticians conduct the treatments and beauty procedures using FDA-approved beauty machines and proven skincare methods. The clinic provides three primary services – skin treatments, procedural treatments, and plastic surgery.
Treatments
Botox injections
Dermal filler injections
Thread lift
Body contouring
Face slimming
Laser treatments 
Mesotherapy
Facelift
Face and body augmentation
The clinic is known for treating acne scars, hyperpigmentation, and dull skin using laser or mesotherapy treatments. Procedural therapies include botox injections, thread lifts, and laser lifting to revive youthfulness and smooth out wrinkles. Plastic surgery procedures include chin and nose augmentation, double eyelid surgery, and buccal fat removal.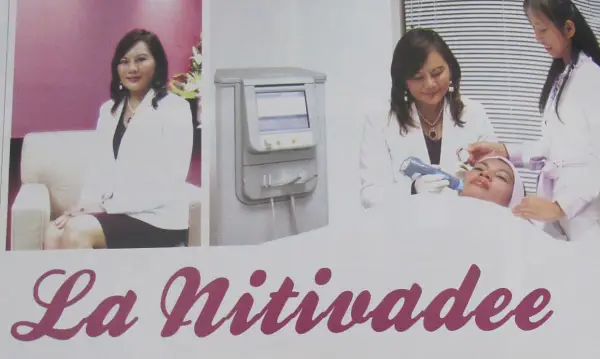 La Nitivadee Dermatology & Aesthetic Laser Center
10 Nautical Inn Plaza 262/1 Beach Rd, Amphoe Bang Lamung, Chon Buri 
Phone: +66 38 422 039 | +66-81-982-3957 | +66-81-862-1717
Rating: 4.7  Cost: $
La Nitivadee Skin Clinic was founded by Dr. Nitivadee Teeyapan-Songdej, who has over 20 years of extensive experience in invasive and non-invasive aesthetic procedures and dermatologic treatments. The aesthetic center has been one of Thailand's most popular boutique beauty clinics since 2007. 
Treatments 
Botox
Aquamid
Dermal filler injections
CoolSculpting
Skin resurfacing laser
Laser lipo
Microabrasion
RF face and body contouring
Thermage
La Nitivadee Skin Clinic offers a variety of skin care treatments and is equipped with the latest laser machines to address common skin concerns. All devices and skin care treatments meet the guidelines of the US FDA and are conducted by trained professionals. The clinic also offers customized skin treatments to achieve youthful skin and maintain perfect skin health.  

Dr. Weena Clinic Dermatology & Rejuvenation
189/64-65 Moo 11, Thep Prasith Road, Nong Prue, Bang Lamung, Chonburi
Phone: +66 95 449 2989
Rating: 4.9 Cost: $$
Renowned dermatologist Dr. Weena Machima MD founded her namesake clinic to bring the best in dermatology care and skin rejuvenation technology to the country. Dr. Weena Clinic boasts a range of beauty machines and skin treatments conducted by a team of trained professionals. 
Treatments
Face and body contouring
Facials
Skin rejuvenation treatments
Skin vitamin IV
Face and body brightening
Laser treatments
Skin disease examination
The clinic offers everything from acne treatment to wrinkle reduction. The clinic treats common skin concerns like scarring, keloid scars, and acne, as well as beauty concerns like skin sagging, hyperpigmentation, dull skin, and wrinkles through safe rejuvenation treatments. 

Agacci Clinic
41/20 South Pattaya Road, Pattaya, Thailand 
Phone: +66 81 000 4584
Rating: 5.0 Cost: $
Agacci Clinic is a Pattaya-based cosmetic clinic that offers invasive and non-invasive skin treatments. The clinic boasts of medical professionals and trained aestheticians to resolve common skin concerns ranging from acne, wrinkles to warts, and skin tags to skin sagging. 
Treatments
Laser treatments
Skin brightening
Warts removal 
cauterization
Dermal filler injections
IV vitamin infusions
Mesotherapy
Threat lifts
Apart from its bestselling beauty treatments like facials, and skin resurfacing lasers, the clinic specializes in skin tags, warts, moles, and polyp removal. The clinic is equipped with the latest laser treatments to lift and rejuvenate sagging skin and achieve a luminous, youthful visage.

Yada Clinic
465/4 Maman Mansion Building Room 106-107 Moo 9 Soi, Pattaya Klang 10 Pattaya Klang Road Tambon Nongprue Amphur Banglamung, Pattaya
Phone: +66 61 840 7007
Rating: 4.9 Cost: $$
Yada Clinic is an aesthetic and wellness center founded in 2015 by Dr. Yada Rujirattanamanee. The clinic aims to provide the highest standards in skin rejuvenation techniques and aesthetic procedures. The clinic has US and Thai FDA-approved skin brightening and body contouring devices. 
Treatments
Face and body contouring
Ultherapy
CoolSculpting
RF treatment
Dermal filler injections
SHR Diode
Skin brightening laser treatments
Hyperbaric Oxygen Therapy
IV vitamin infusions
Scar treatments
Melasma treatment
Acne treatment
Homeopathy treatment
Apart from an extensive menu of invasive and non-invasive beauty therapies, the clinic also has its own line of beauty products, face treatments, and vitamin drips to rejuvenate and restore youthful skin. For intensive anti-aging treatments, the clinic offers botox, fillers, face-reshaping laser treatments, RF, and Meso therapy. Experienced practitioners will perform all the medical treatments.  

Origene Clinic
44/287 M.12, T. Nongprue, A. BangLamung Chonburi
Phone: +66 65 998 9449
Rating: 4.5 Cost $$$
Origene is an aesthetics and laser center located in central Pattaya. The clinic promises to provide the best aesthetic service with its range of beauty procedures and non-invasive restorative treatments. For a personal story on a holiday treatment at Origene Clinic, click here. A close friend recently went to the Origene clinic when on vacation, she was very happy with the service and the results.  The story of her visit is in the link provided.
Treatments
Botox
Dermal filler injections
Thread lift
Oxygen skin brightening
Laser treatments
Facelift
Fat transfer
Rhinoplasty (nose)
Blepharoplasty (eyes)
Chin augmentation
Lip reduction
Liposuction
Hair transplants
The clinic has an impressive selection of dermatology treatments ranging from facials to body contouring but is best known for plastic surgery and regenerative therapies. What sets the clinic apart is its use of medical marijuana, herbal medicine, and other nature-based alternative therapies to address various health problems. 
Is Thailand good for skin treatment?
The country is one of the best places for medical and cosmetic tours. Thailand is skin-obsessed, and it's no surprise that it is a popular destination for skin treatments and cosmetic procedures, particularly face and body augmentation. 
Are skin treatments in Thailand affordable?
Because many beauty clinics are competing in Thailand, the price of most skin treatments is affordable. Staple treatments like facials, skin brightening laser treatments, and face/body contouring are the least expensive. Noninvasive treatments like Ulthera can vary in price depending on the clinic. Invasive treatments like facelifts, liposuction, tummy tuck, chin augmentation, breast augmentation, and rhinoplasty are the most expensive procedures in the country. However, the costs here are still lower than what you would have to pay in the west and the treatment and staff are some of the best in their fields. Asia is obsessed with skincare and beauty and Thailand offers many excellent choices for treatments. My friend's treatment was very reasonable at Origene clinic, she was very pleased with the service and the price.
How to choose the best skin care clinic in Thailand?
We have provided our opinion on what worked well for us and other reviewers for skincare in various locations throughout Thailand. However, when working with your body, it is best to do your research to find out which clinics are liked by others and will suit your needs. Chiang Mai and Pattaya are quite popular for having the best aestheticians and dermatologists in the country. Both locations are pleasant to visit while having treatments and are much nicer to spend time in than Bangkok. But, as always, the final decision is up to you.
Is Thailand a great place for face and body augmentation?
Yes, Thailand is well known for offering a wide range of cosmetic procedures and surgeries conducted by trained doctors. When choosing an aesthetic clinic for plastic surgery, do an extensive search on medical and top-rated beauty clinics. Compare the rates and treatments and check with each clinic for more details.  This is your body and your face; you would not trust your car to "just any mechanic" and you should not trust your face and body to just any skincare clinic.
Thailand is a premier destination for skin care and cosmetic services. If you're planning a cosmetic or medical tour in Asia, Thailand is one of the best places to book a treatment. We hope that with this list, we've inspired you to care for your skin in the best way possible.