Is Thailand known for Medical Tourism? Many people think so. Thailand is a very popular tourist destination. Prior to Covid Thailand welcomed over 40 million tourists every year. In 2019 medical tourists spent over 600 million USD in Thailand. Since Covid, Thailand has been rapidly opening up its borders to tourists from the world over.
Sixty countries require no visa to enter the Kingdom and their citizens can enter the country for 45 days, which can be extended.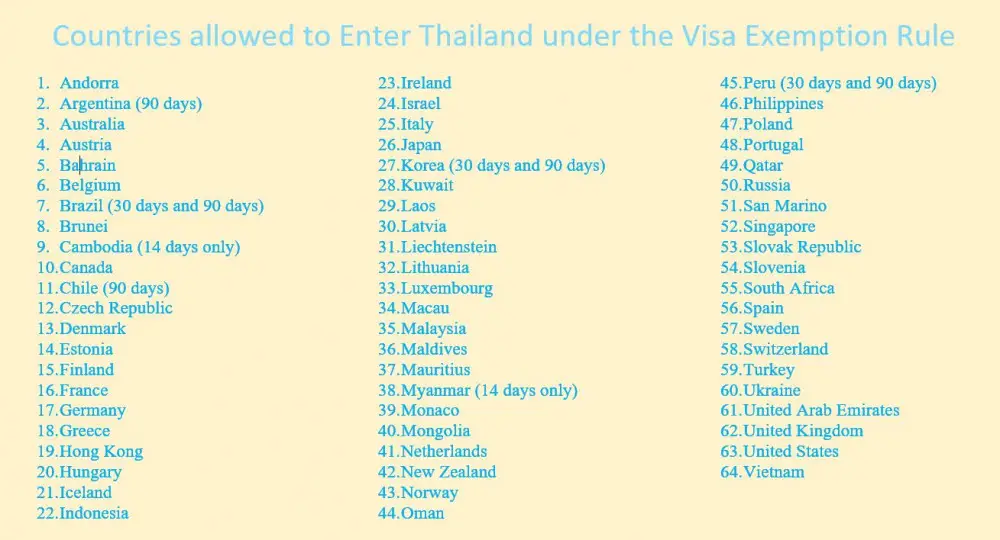 Fifth place in the World
According to Johns Hopkins University's 2021 GHS index (Global Health Security), in 2019 Thailand was 5th in the world, and first in Asia for its ability to respond to pandemics. We can see this here inside Thailand, during the pandemic, everything was handled efficiently, from the villages to the megacities. Yes, the politicians did make some mistakes, but so did politicians everywhere in the world.
Recently Thailand was set to bring in vaccine requirements to travel to the kingdom (as of January 9th). Within a day the government backtracked and said no such requirement exists.

Yes, during Covid there were no tourists, and nobody came to visit. However, Thailand has led the way in re-opening to tourists and Medical Tourism is a big reason for it. Thailand expects to reach 2019 levels for Medical Tourism in 2023, with 25 billion baht in revenue expected. At today's rates that is over $745 million. The statement was released by ttb Analytics which is a research division of TMB Thanachart Bank.
Don't take my word for it
Slip into a Google incognito window and typing the Best Destinations for Medical Tourism brings up a long list of places that cater to medical tourists. There are many destinations around the world and Thailand is not always listed as number 5.
I believe the results are skewed by travel time to destination. Canada is listed as number 1, by Medical Tourism Magazine, Shifa International, and Healthgrades. All 3 websites mention That Canada is an easy destination for Americans, suffering under the American medical system.
Ever Healthcare has it correct, Thailand is the total package. Tourists come to Thailand because it has many of the things they are looking for. It is inexpensive, friendly and has good facilities.
Spur of the Moment Decisions
Medical Tourism is a very subjective thing. Many people spend weeks and months planning a regular vacation, so a medical vacation should really take even more time and planning. However, I know this is not always the case. Many people decide to have procedures done here, simply because it is possible, affordable, and convenient.
You can usually see a doctor in a private hospital here within 1/2 an hour. The same goes for a dentist. I had an MRI the same day when I went for emergency treatment and the next day when it was not an emergency. When I had LASIK on my eyes, (this was back in 1998) at the Rutnin Eye Hospital in Bangkok. I was told I could have the procedure the next day if I wanted. I opted for later that same week. Things can happen quickly here.
Top-Notch Facilities and Doctors
The facilities in Thailand are some of the best in the world. The hospitals are akin to 5-star resorts. Thailand is constantly innovating the Medical Tourism field and looking for new ways to make Tourists happy. The doctors at both private and public hospitals are some of the finest people in their fields. Many trained overseas at prestigious universities and teaching hospitals.
Thailand is justifiably proud of the people involved in this industry.
A Dedicated Visa for Medical Tourists
The Thai government has created a dedicated visa for Medical Tourists. There is a 60-day visa for treatment that is under 60 days and an O-Medical Visa is valid for a period of 90 days including the arrival day. Both are single-entry visas for medical purposes. Up to 3 family members are allowed to apply to travel with the applicant for the Medical Tourist Visa.
Summary of Is Thailand Known for Medical Tourism
The answer is a resounding yes. Thailand has everything you need to enjoy your stay and get better while you are here.
Everyone is behind the Medical Tourism industry in Thailand. The government with dedicated visas for Medical Tourists, Hospitals, with fully trained staff and interpreters., and hotels that are seeking customers and offering packages with the hospitals. The Government is heavily involved, with dedicated visas for people looking for Medical Tourism.
Thailand has a good infrastructure and a good health care system. There really is no reason why you would not want to travel here to get better.