What is Test and Go
The Test and Go scheme allows visitors from specific countries to arrive in Thailand and then head to a sandbox location. Spend one night in quarantine do a RT-PCR test, and on obtaining a negative result they are free to travel locally within their sandbox, providing they agree to take another RT-PCR test within the first week.
With the suspension of all areas except Phuket in December the tourism industry in Thailand was severely hit, with little or no activity over the Christmas and New Year Holiday.
In January the following sandbox locations were added. Phangnga and Krabi., along with specific areas in Surat Thani.
For the rules of entering a sandbox location please check out this post.
Each province would need to prepare isolation hotels for any tourists who are asymptomatic and test positive for Covid-19.
Rumours of relaxing the guidelines
January 18th, 2022. Thailand Tourism and Sports Minister (Phiphat Ratchakitprakarn) and Minister of Public Health ( Anutin Charnvirakul ), proposed to resume the Thailand Test and Go program by mid-February 2022.
Minister of Public Health Anutin Charnvirakul said that he would advise the ministry to propose to the CCSA (The Governments Center for Covid-19 Situation Administration) meeting on January 20th, that they resume registration for the Test&Go program into Thailand, providing domestic and overseas situations are promising.
Exactly what that means is unclear, but it does mean that there is hope that the government will reduce restrictions and re-open the Test&Go program soon.
Sandbox
Tomorrow January 20th, the CCSA will be looking into relaxing the rules for entering Thailand and reopening sandbox locations in Chiang Mai, Chonburi (Pattaya), Khon Kaen and Samut Prakan. These provinces lost the bid to become sandbox locations on December 21 when the CCSA reacted to the increase in Covid-19 cases due to the Omicron Variant.
Anutin stated that the Ministry is looking into opening Sandbox locations in all regions for tourism. However, they will not look to open bars and pubs at this time as they pose greater risks of Covid-19 transmissions between patrons.
Also stated by Mr. Anutin is that Dr Kiattiphum Wongrajit, will lower the Public Health Ministry's COVID-19 alert from Level 4 to Level 3.
Chonburi, including Pattaya desires to become a sandbox location, though many speculate that it would be more of a sieve location than a sandbox due to the multitude of ways in and out of the area.
The Current Situation
Unfortunately, Pattaya, in its desperation to re-open has not helped itself. Over the New Year, many locations spontaneously opened up and were serving patrons. It appeared that these locations were not seen by the local constabulary, or if they were they were ignored. This allowed a certain amount of freedom locally , that was taken full advantage of.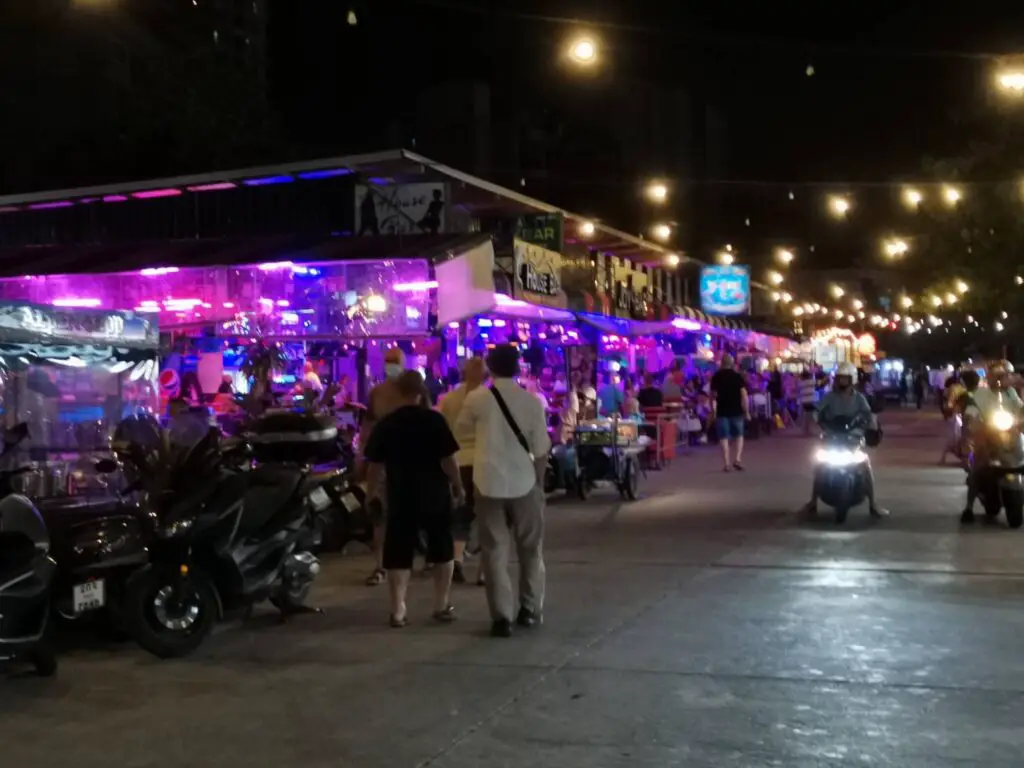 On Janauary 4th 2022, 25 % of customers and staff at Tree Town on Soi Buakhao tested positive for Covid-19. Many of you may be unfamiliar with Tree Town as it was not well known before 2020. With Covid-19 and the closure of Pattaya's nightlife on Walking Street and Loi Lengkee Tree Town with its mix of open air locations became more prominent.
It has come as no surprise that the number of infections for Covid-19 in the Chonburi area have been among the highest in the nation for most of January so far. However the numbers appear to be leveling off and perhaps declining even now, so there is hope.
Many locations opened under the SHA plus guidelines as a "restaurant" and, other locations simply opened up regardless.
This has caused problems for the spread of the Omicron variant here locally and currently, Chonburi leads the nation for new daily cases for most of January 2022..
The rules have been tightened to require that a "restaurant" actually have a kitchen on location, not just a wok on a burner, or import food from next door. This has forced many locations to close again.
Police are conducting raids nightly to ensure that nobody stays open later than 9 PM and that the kitchen requirements have been met.
More news as it happens with Test and Go and the big re-opening.