Have you ever felt down when looking at yourself in the mirror? If you feel underappreciated for your beauty, or you are struggling in your modeling career for years, cosmetic surgery may be the answer to all your problems. To transform your appearance, you might want to consider one of the Top 10 Cosmetic Surgery Hospitals in Bangkok.
This list is just a small sampling of what is available in Bangkok and indeed in Thailand. Bangkok has excellent medical schools and healthcare standards with state-of-art infrastructure and various cosmetic surgeries that can change your life. Bangkok is fast overtaking South Korea as the cosmetic surgery hub of South East Asia
Medical tourism has become one of the most popular reasons to travel in Asia and around the world as a result of the growing demand for cosmetic surgeries. A variety of clinics and hospitals offer high-quality cosmetic treatments, both surgical and non-surgical, at affordable prices. We have listed our Top 10 cosmetic surgery hospitals in Bangkok where you can get the best treatment at a reasonable cost.
Yanhee Hospital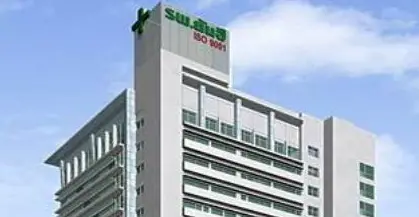 The Yanhee Health and Beauty Center is part of Yanhee Hospital and is best known for providing top-notch surgeons at moderate prices, along with non-surgical dermatology and anti-aging procedures. After 30 years of providing the best health and beauty services at reasonable prices to local and international patients, Yanhee Hospital has become prominent, respectable, and a leader among other institutions that provide health and beauty services. It is often the hospital of choice for many of Thailand's ladyboys. If you know anything about ladyboys from Thailand, you will know that their beauty is unparalleled.
Why Choose Yanhee Hospital?
It is a reputable hospital with a 30-year legacy of treatments.
A multidisciplinary medical center in Bangkok; Yanhee is accredited by the Joint Commission International (JCI).
There are 21 different currencies in which you can view the prices at Yanhee Hospital Health & Beauty.
It has over 530 Google reviews and it featured in many medical blogs such as https://www.medicaldepartures.com
Body
Adam's Apple Shaving
Arm Lift
Breast Augmentation
Breast Lift
Breast Reconstruction
Breast Reduction
Butt Lift
Buttocks Augmentation
Coolsculpting
Cosmetic Gynecology
Hair Transplant
Hair Removal
Liposuction
Male Breast Reduction
Mandibular Angle Reduction
Thigh Lift
Tummy Tuck
Varicose Vein Treatment
Voice Change Surgery
Cosmetic Tattoo
Renuvion J-Plasma
Face
Nose Augmentation Using Rib Cartilage
Nose Implant
Nose Reshaping
Eyelid Lift
Facelift
Facial Feminization Surgery
Cheek Implants
Cheekbone Reduction
Chin Advancement And Chin Implant
Sexual Reassignment Surgery
Sex Reassignment Surgery
Female To Male Sex Reassignment
Male To Female Sex Reassignment
Skin Treatments
Accent Ultraslim
Microdermabrasion
Aurora
Nd Yag Laser
Botox
Q-Ray Laser
Carboxytherapy
Q-Switched Ruby Laser
Co2 Laser
Re-Gen
Dermal Filling With Hyaluronic Acid
Thermage
Dual Laser
Triniti
Electroporation
Ulthera
Gentle Yag Laser
V-Beam Laser
Iontophoresis And Photophoresis
Where to Find It?
454 Charan Sanit Wong Rd, Bang Ao, Bang Phlat, Bangkok 10700, Thailand
Contact No: +66 2879 0300
Sikarin Hospital
Founded in 1993, Sikarin Hospital is dedicated to maintaining public trust, which is why they operate with such professionalism and integrity. The hospital offers a variety of tertiary care and cosmetic procedures. It has around 235 beds with world-class facilities. Moreover, they have a well-trained staff who can speak more than 8 languages.
Why Choose Sikarin Hospital?
This hospital offers a wide range of plastic surgery procedures according to reviews on MEDIGO
It has got 4.7 stars on Google with 4,595 reviews by happy clients.
The hospital achieved JCI accreditation in 2012.
It is ISO 9001:2008 certified.
Skin
 General Skin Diseases Such As Skin Allergies, Hives, Psoriasis, Blisters, Etc.
Infectious Skin Disease Chronic Skin Disease
Skin Color Disorders Such As Vitiligo, Melasma, Freckles
Diseases Of Hair And Nails
Treat Acne, Inflammatory Acne
Scar Treatment Black Spots From Acne
Botox Injections, Filler, Reduce Wrinkles, Make The Face Look Younger.
Take Care Of Your Facial Skin With A Treatment Service.
Lift And Tighten The Skin With Ultraformer Iii Technology.
Reduce Scars By Keloid/Laser Injections.
Tickling Warts, Polyps, Freckles, Moles, Flecks
Cryosurgery Cryosurgery
Skin Care With Ipl
Yag Laser Hair Removal For Smooth Skin
Facial And Body Contouring Surgery
Liposuction With Vaser Liposuction Technology
Cut Belly Fat
Decorate The Upper And Lower Eyelids
Nose Augmentation With Silicone Imported From The United States Or Korea.
Remove The Silicone Nose
Make A Dimple
Decorate The Upper, Lower And Chestnut Lips.
Chin Augmentation
Decorate And Fix The Ears
Forehead Lift And Middle Face Surgery And Lift The Neck
Breast Augmentation, Round Shape, Teardrop Shape
Fix And Trim Sagging Breasts
Remove The Silicone Breast
Male And Female Breasts Cut
Reduced Nipple Size Or Birthmarks
Fix Blind Nipples
Ear
Ear Infection, Otitis Media
Ear Disease Tinnitus
Unusual Noise In The Ears
Hearing Loss
Foreign Body In The Ear
Check The Function Of The Middle Ear For Divers, Pilots
Check Balance
Computer Hearing Test
Hearing Aid Service
Where to Find It?
976 Lasalle Road, Bangna Tai, Bangna, Bangkok 10260
Contact No: 1728, 0-2366-9900
Kamol Cosmetic Hospital
Plastic surgery and gender reassignment are the two most popular services offered by Kamol Plastic Surgery Hospital. The hospital has an experienced staff of plastic surgeons, anesthesiologists, obstetricians, and gynecologists, as well as professionals with high expertise and specialized skills. You can choose any service with confidence. Kamol Cosmetic Hospital meets all the international safety standards. The hospital has spacious, comfortable areas with clean facilities. Kamol hospital also has several certifications for its modern facilities. (JCI /USA).
You will get comfort, safety, and maximum satisfaction at this hospital and the staff never fails to meet your expectations.
Why Choose Kamol Cosmetic Hospital
The hospital follows world-class standards by JCI USA
Dr. Kamol has 20 years of experience in cosmetic surgery
Services:
Male To Female Surgery
 Facial Surgery Male to Female
Breast Augmentation Male to Female 
Transgender Male to Female  
Fillers  
Voice Change Surgery Male to Female
Facial Surgery
Nose Correction / Nose Piercing  
Face Reshaping 
Nose Wing Cut  
Forehead / Brow Bone  
Wide Forehead Correction  
Chapped Lips / Oral Surgery  
Jaw Cut / Jaw Sharpening  
Jaw Augmentation / Jaw Augmentation Surgery  
Cut The Chin / Sharpen the Chin  
Chin Augmentation  
Move The Jaw  
Cheekbone Reduction   
Cheekbone Augmentation  
Forehead Augmentation  
Forehead Lift / Eyebrow Lift  
Ear Surgery / Ear Correction
Female To Male Surgery
Breast Reduction Female To Male
Facial Surgery, Female To Male
Hysterectomy, Ovaries, Female To Male
Female To Male – Metoid
Female To Male – Pharaoh  
Breast Surgery
Breast Augmentation
Breast Correction Surgery
Breast Lift
Breast Reduction
Reinforce The Breasts
Contouring Surgery
Body Contouring Surgery
Liposuction Of the Abdomen, Upper Arms, Thighs
Whole Body
Abdominal Fat Surgery
Six Pack Surgery
Where To Find It?
Phlapphla, Wang Thonglang, Bangkok 10310, Thailand
Contact No: +66 2 559 0151
Milada Surgery Hospital
Milada hospital needs to be mentioned in our list due to its dazzling stars on GMB. It is located in Bangkok's heart and specializes in cosmetic surgery in the downtown area. You will receive excellent postoperative care from their well-trained staff.
Located in the heart of the city, Milada Plastic Surgery Hospital has ten beds, five examination rooms, and three large operating rooms with modern equipment. The clinic has five small operating rooms with 10 inpatient beds, operated by plastic surgeons from the Medical Council and members of the Association of Plastic Surgeons of Thailand. To ensure smooth and safe surgery, an anesthesiologist from the Royal College of Anesthesiologists of Thailand supervises the procedure. Their team has many years of experience in plastic surgery, and they make sure to give you ethical advice under any circumstances.
Why Choose Milada Hospital?
This plastic surgery center meets the standards of the Medical Council.
They provide consulting and precise treatment considering your needs by plastic surgeons with more than 25 years of experience.
The clinic has performed more than 90,000 surgical cases in 24 years, including difficult and complex surgeries.
5 stars on Google My Business and positive feedback from patients
Services:
Body
Gender Reassignment
Liposuction
Sagging Back Surgery
Sagging Breast Correction
Reducing Nipple Size
Breast Augmentation
Facial Surgery
Chin Augmentation
Squinting
Rhinoplasty
Facial Bone Decoration
Lip Decoration
Where To Find It?
Bang Khlo, Bang Kho Laem, Bangkok 10120, Thailand
Contact No: +66 63 343 9855
MAXi Cosmetic Surgery
MAXi Cosmetic Surgery has gained its patient's loyalty within a very short period. Although they have only been providing sincere service since 2015, they care about all their patients and give personalized attention during the whole procedure.
Thus, MAXi Cosmetic Surgery has gained most of its customers by word-of-mouth, including through social media channels, and forum groups. Originally intended to be a small clinic, it has grown into one of the best cosmetic surgery hospitals in Bangkok. Moreover, Dr. Kanit used to work as a consultant physician at various private hospitals and plastic surgery clinics before opening the MAXi clinic. The staff at MAXi Cosmetic Surgery has worked hard to provide high-quality, efficient, and standardized services. To meet the needs of customers and to provide the best service to them, they maintain services, tools, equipment, and products, and study new procedures to stay up-to-date.
Why Choose MAXi Cosmetic Surgery
MAXi will provide a reasonable price for every surgery
Rated 5.0 stars with 109 Google reviews
Dr. Kanit has 14 years of experience as a general surgeon
It provides the best pre- and post-operative care
Services:
Body
Breast Augmentation
Inverted Nipple Surgery
Abdominal Fat Surgery
Sex Change Surgery
Facial Surgery
Face Lift
Rhinoplasty
Alarplasty
Fat Filler
Face Contouring And Laser
Where To Find It?
654 Chinda Thawin Alley, Maha Phruttharam, Bang Rak, Bangkok 10500, Thailand
Contact No: +66 92 552 8181
Destination beauty
Many people say that the best service has been provided by Destination Beauty since 2006. The hospital has performed cosmetic surgeries for more than 20,000 people in the last ten years. They have established its name globally by providing excellent service and adhering to international standards.
Destination Beauty has great facilities, such as private rooms with a spacious washroom and shower, a room service menu, satellite TV, and Internet access. Surgical procedures are performed in accordance with the highest safety standards. In the case of plastic surgery, you will be admitted to the hospital for a minimum of one night to recover. The adept professionals manage all your physical and emotional pain.
The names Dr. Narongdej (Dr. NJ), Dr. Kasemsak, Dr. Angkana, Dr. Dalip, and Dr. Rungkit are some of their talented surgeons. Destination Beauty Plastic Surgery Center has all the latest technologies and provides great post-care by their staff.
Why Choose Destination Beauty?
This center works with international hospitals in Thailand that are accredited and of the highest standard. Furthermore, you will get complete care from the nurses who are available 24 hours a day.
Every plastic surgeon is board-certified.
Over 10,000 surgeries have been performed to date.
Services:
Body
Arm Lift
Breast Augmentation
Breast Lift Surgery
Breast Reduction
Cosmetic Surgery
Gastric Sleeve
Full Body Lift
Tummy Tuck
Liposuction
Weight Loss Surgery
Thigh Lift
Facial Surgery
Face Lift, non-surgical
Face Lift Surgery
Rhinoplasty
Eyelid Surgery
Dental
Where To Find It?
39 Somerset Park Suanplu Suanplu, Thung Maha Mek, Sathon, Bangkok 10120, Thailand
Contact No: +66 2 105 4046
Interplast
Dedicated to helping you reach your aesthetic goals, Interplast has carefully selected plastic surgeons who are highly specialized in their fields.
It was founded and run by Dr.Theerapong Poonyakariyagorn, MD, who is the chief plastic surgeon at Interplast Clinic.  In addition to being a board-certified specialist, he has over 20 years of experience in cosmetic surgery. You will get the best facelift treatment at this center.
Service:
Eyes
Upper Blepharoplasty
Lower Blepharoplasty
Tear Trough Surgery
Facial Surgery
Face Lift
Temporal Lift
Forehead Lift
Neck Lift
Fat Transfer To Face
Facial Fat Liposuction
Forehead Augmentation
Jaw Augmentation
Cheekbone Augmentation
Cheekbone Reduction
Ear Correction
Breast
Breast Augmentation
Breast Lift
Breast Reduction
Breast Capsulectomy
Breast Implant Removal
Nipple Reduction
Body
Liposuction
Abdominoplasty
Belt Lipectomy
Fleur-De-Lis Abdominoplasty
Reverse Abdominoplasty
Bra Line Back Fit
Arm Lift
Calf Implants
Thigh Lift
Where To Find It?
20/8 Soi Ruamrudee Community, Lumphini, Pathum Wan, Bangkok 10330, Thailand
Contact No: +66 20562108
Samitivej Hospital
Founded in 1979, Samitivej's Sukhumvit location houses its famed Plastic and Cosmetic Surgery Institute. It is headed by Dr. Pichit Siriwan, and the hospital offers a wide range of procedures, as well as package pricing on commonly requested treatments, including breastwork, rhinoplasty and eyelid surgery, liposuction, and much more.

Why Choose Samitivej Hospital
The hospital was accredited by the Joint Commission International (JCI) in 2004 and received Thailand's Prime Minister Award for the Most Recognized Service in 2004.
It has dazzling 4.7 stars on Google My Business with over 3000 customer reviews.
A member of the Medical Travel Quality Alliance (MTQUA), ranked this center among the world's top 10 medical travel hospitals.
Breast
Breast Augmentation
Breast Lift (Mastopexy)
Breast reduction
Breast reconstruction
Male breast reduction (Gynecomastia)
Facial Surgery
Rhinoplasty
Blepharoplasty(Eyelid Surgery)
Chin Augmentation
Face and Neck Lift(Rhytidectomy)
Otoplasty (Ear pinning back)
Lip reduction
Body
Abdominoplasty (Tummy Tuck),
Extended tummy tuck
Circumferential tummy tuck
Thigh Lift
Arm Lift (Brachioplasty)
Liposuction (Traditional & Vaser Liposuction) to improve shape and body contour
Where To Find It?
133 Sukhum Vit 49, Khlong Tan Nuea, Watthana, Bangkok 10110, Thailand
Contact No: +662022 2222
Pro derma
A group of board-certified dermatologists and the American Board of Laser Surgery founded ProDerma in 2011 in Samsen Nai, Phaya Thai, Bangkok. There are physicians at the clinic who specialize in both cosmetics and skin diseases. Ten treatment rooms in the clinic allow the team to perform a variety of procedures, including derma laser treatments to improve skin conditions and CoolSculpting to reduce fat. Each room is air-conditioned and offers a relaxing atmosphere.
Why Choose Pro derma?
The clinic's equipment and products are approved by both the Food and Drug Administration (FDA) in the United States and Thailand.
For International patients, the clinic offers English interpreter and translation services.
Laser
Ematrix Acne Scar Treatment (ETwo)
Dual Yellow, Clear Face
QS Nd Yag Laser
CO2 Laser To Get Rid Of Moles And Flies
PhotoDynamic Therapy (PDT)
Acne Sterilization Laser Blue Light Therapy
IPL Face Laser
Vbeam
Permanent Hair Removal Laser
Lift
Thermage
FLX Thermage
Ulthera Face Lifting Without Surgery
Emax Emax
Body FX
Emsculpt To Build Muscle And Get Rid Of Fat
Tripolar RF Lifting Laser
CoolSculpting Melt Fat With ColdReduce Belly
Morpheus 8 Tightens The Face And Body.
Face Contouring
Anti Wrinkle Injection
Filler
Mesotherapy
Add Water To The Skin Skin_boosterEnerjet
Where to Find It?
1019 Phahonyothin Rd, Samsen Nai, Phaya Thai, Bangkok 10400, Thailand
Contact No: +66 2 619 8407
1KTOP Clinic
The independent facility offers Korean-style cosmetic treatments and celebrity makeovers. Additionally, top doctors provide a full range of traditional surgical and non-surgical procedures for the face, body, and skin. KTOP caters to international patients, offering them consultations, surgeries, post-op care, and after-care services.
Why Choose KTOP clinic?
Great medical service
An English-speaking staff for international patients
Cost-effective
Body
Breast Augmentation
Breast Lift
Abdominoplasty
Fat Transfer Anti-Aging Technique
Buttock Enlargement
Gynecomastia
Liposuction
Neck Lift
Face
Forehead Lift
Facial Implants
Spa Treatment
Anti-aging Treatment
Eyelid Surgery
Botox Treatment
Rhinoplasty
Where to Find It?
283/41 home place building, 8th floor, soi Sukhumvit 55, Klonton-Nue, Wattana, Bangkok 10110, Thailand
Final Words
Bangkok has long been known for the quality and professionalism of its plastic surgeons. People come from all over the world to have everything from a nip and a tuck to complete gender reversal surgery here. Because of this, surgeons here get a lot of experience with tweaking the body and they are very good at it. Our list is by no means all of the locations available in Bangkok, however, what we have put together is a good start for you to begin your journey to a better you.
Plastic surgeons can achieve significant improvements in both form and function with modern treatment options. These Top 10 cosmetic surgery hospitals in Bangkok specialize in performing cosmetic procedures for both men and women. By reshaping the body's structures, these cosmetic surgery experts can improve each patient's appearance and, perhaps even more importantly, their self-esteem.