Mueang Khon Kaen (City) is located in Khon Kaen province in Northeastern Thailand. The Top 5 Hospitals in Khon Kaen are located in the city of Khon Kaen. The Top 5 Hospitals in Khon Kaen are listed here for your convenience.
Did you know that Thailand is ranked the 6th Best Country in the world, for its quality of medical care? In the 2019 edition of CEO World magazine's Health Care Index, Thailand beat 83 other nations to claim the coveted spot. Thailand is a center for Medical Tourism.
This ranking was based on five factors –
Quality and reliability of hospital infrastructure.
Competence of health care professionals (doctors, nurses, paramedics, pharmacists, volunteer medical crews, etc.)
Availability of quality medicines and medical treatments.
Healthcare cost.
Government readiness.
One of the most prominent regions in Thailand, which is reputed for providing consistently reliable top-quality medical care, is Khon Kaen. Located in Isan, it is the capital of Khon Kaen province and Mueang Khon Kaen district.
In this article, we'll introduce you to the top five hospitals in Khon Kaen and why you should consider them for premium-quality, affordable healthcare.
In no particular order, here are our top 5 picks –
Located near Khon Kaen University, the Ratchaphruek Hospital has been in the news for its collaboration with the Global Healthcare Accreditation and The Khon Kaen Chamber of Commerce, to make the city a much safer place to live and work in. The hospital offers training programs to workplaces across the city, training them in key aspects such as –
Workplace safety protocols.
Illness identification.
Disease and/or infection containment.
Emergency medical care.
Ratchaphruek Hospital offers a variety of healthcare packages that are designed to be affordable for everyone. The staff here can speak English as well as multiple other languages, making it easy for patients from overseas to seek treatment here.
The hospital is fitted with state-of-the-art technology, offering sophisticated diagnostic reports that doctors can use to provide quick and effective medical care treatments. From pre-natal check-ups to golden age check-ups, the Ratchaphruek Hospital serves patients of all ages, genders, and ethnicities.
The hospital has some of the finest doctors in Thailand frequently practicing out of their premises. All medical disciplines have received excellent feedback from past patients.
The Khon Kean Hospital is renowned in the city as being a center for excellence and medical innovation. They have a dedicated medical education center where the doctors of tomorrow are trained and groundbreaking research is conducted.
The hospital offers excellent trauma care for post-accident victims. They have a very robust cardiac wing that has some of the best doctors in the region. The Khon Kean Hospital's cancer treatment wing is also equipped with state-of-the-art technology. New parents will find their full-fledged neonatal center to be excellent hands to place their children in.
The hospital regularly holds workshops and talks about healthcare, medical services, organ donation, and more, directed to an audience of peers and patients alike. Doctors and nurses work very closely with patients when diagnosing and treating any conditions. Plus, the Khon Kean Hospital has a very strict post-op and post-treatment follow-up routine, which ensures doctors can keep an eye on patients for much longer.
The hospital has also opened an extra clinic to help outpatients, to reduce congestion and the burden on in-patient procedures. The services offered are affordable for patients across economic levels. The team here can offer a variety of healthcare check-ups for personal, professional, travel, and governmental medical clearance.
One of the leading hospitals in Khon Kean, the Bangkok Hospital Pakchong, is one of the few medical care centers that is renowned for its total knee replacement surgery. Other orthopedic procedures are also renowned, being supported by best-in-class medical technology and highly-qualified doctors.
The center has a dedicated women's health department, cardiothoracic department, pediatrics center, neurology department, ophthalmic department, and ENT center, amongst others. It's also one of the best hemodialysis centers in Khon Kean.
The hospital offers emergency referrals and treatments. They also have a very responsive and effective rehabilitative care unit, experienced in the care of severe conditions.
The Bangkok Hospital Pakchong prides itself on making healthcare more understandable to patients, so they can better prepare themselves. There are plenty of blog posts, interview transcripts, and other resources available on their website, which helps patients get the latest medical knowledge.
The hospital's surgical team is another big plus point. They have some of the finest surgeons in Thailand on their payroll currently; who use globally benchmarked surgical techniques to treat their patients.
Some of the staff can speak in English and this makes it very convenient for patients who aren't Thai, to seek treatment here.
If you want to seek elective surgeries on a budget here in Thailand, then look no further than the Khon Kaen Ram Hospital, at 193 Sri Chant Rd, Nai Mueang.
This hospital has a fine reputation for offering elective non-surgical procedures and surgeries such as Lasik, Bipolar Radiofrequency (RF) laser treatments, Coolglide hair removal, Botox, and Cyro surgery. Their cutting-edge technology, combined with some of Thailand's best plastic surgeons, make this the premier place to seek beauty-related procedures.
Their eye care center is renowned for its range of medical services, designed to treat eye diseases like cataracts, glaucoma, optic nerve injury, and more. They have a dedicated physical therapy center, offering physiotherapy and rehabilitation care for patients of workplace injury, on-road accidents, and other mobility issues that are caused by a myriad of neural, respiratory, cardiothoracic, etc. conditions.
The Khon Kaen Ram Hospital's internal medicine wing is equipped to diagnose and treat a variety of conditions, from low BP to STIs to dementia (such as Alzheimer's or Parkinson's disease). They have a dedicated wing to manage and treat infectious diseases, making them one of the most-visited hospitals in the region. Patients struggling with Asthma can seek emergency treatment in the event of a sudden attack, in the Asthma and Allergy wing of the hospital.
The hospital shares the importance of regular healthcare checks and mammograms with people, also offering check-ups in their outpatient wing. They have a dedicated sports center and a Thai spa, where sessions can be organized on payment.
Srinagarind Hospital is a famous hospital in the city of Khon Kaen. It was set up in the year 1975, by Khon Kaen University. The hospital was set up with the intention of training medical students, while also offering treatment to local patients. Today, Srinagarind Hospital has blossomed into one of the finest medical centers in this region. The hospital is named after Princess Srinagarindra, a much-loved member of the Thai Royal Family, for whom public health and medical education were two areas of great importance.
The hospital has a responsive emergency department that takes patients throughout the day and night. The doctors practicing here constitute both full-time doctors and visiting practitioners from across Thailand. Patients have found their dermatology and plastic surgery department to be impressive as well.
The medical staff at Srinagarind Hospital are renowned across Khon Kaen for their professionalism and their empathetic bedside manner. The team discusses with patients and their families, before crafting a bespoke treatment that fits their budget and medical needs.
The hospital's location is another plus point. There are cafes, ATMs, and religious shrines right across the road from the hospital, making it easy for families to gain solace and comfort as they wait for their loved ones to be treated.
How to select the right hospital in Khon Kaen for treatment – summary
As can be observed, the quality of medical care available in the city of Khon Kaen in Isan, Thailand, is excellent. When visiting Khon Kaen for treatment, consider the following factors –
Are you aware of what your medical condition is? If yes, select the hospital which has the best reputation for treating that condition.
If you do not have a diagnosis, choose one of the above top 5 hospitals in Khon Kaen based on –
The reputation of their doctors.
The medical equipment they have on the premises.
The cost of medicines (free or paid).
Insurance coverage (which policies are accepted, what is covered etc.)
Cost of the overall treatment.
Knowledge of English and other non-Thai languages (if you are a foreign patient).
Khon Kaen – The number 1 destination for medical tourism in Northeastern Thailand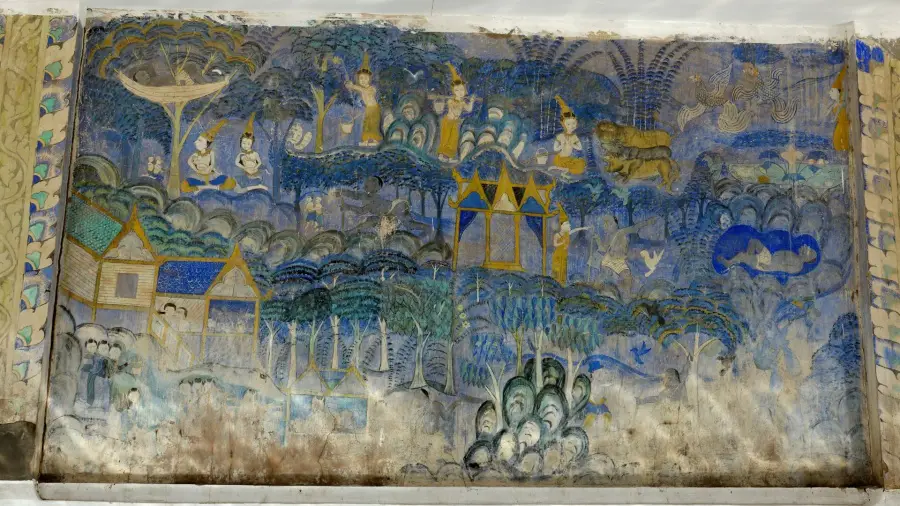 The city of Khon Kaen has been one of the leading destinations for medical tourism in Thailand. Many patients from the United States of America, the United Kingdom, and Australia, amongst others, visit Thailand and Khon Kaen for healthcare each year.
If you are looking for premium-quality and affordable medical services in Thailand, choose one of these top 5 hospitals in Khon Kaen. You will be very glad you did.