Using surveys and direct patient feedback we have outlined the Top 11 Hospitals in Thailand in this article. The selection was made based on research from statistics, doctors, nurses, and individuals who use the facilities.
Thailand has over 1000 public hospitals and ~370 private hospitals.
Thailand leads South East Asia with over 66 JCI accredited Hospitals.
Thailand has a large healthcare network distributed throughout the country. Primarily government-run small clinics, but with many larger facilities as well.
The following is a quote from the Krungsiri outlook on healthcare done in September 0f 2020.
Thailand is home to 38,512 facilities that offer some form of healthcare services [1]. About 35% of these are state-funded (e.g. public health centers, district public health offices, and community and general hospitals), and the remaining 65% are private ventures (i.e. private clinics and hospitals). Source.
The Top 11 Hospitals in Thailand
| | | | |
| --- | --- | --- | --- |
| Rank | Hospital Name | # Beds | JCI Accreditation |
| 1 | Bumrungrad Hospital | 580 | Yes |
| 2 | Bangkok International Hospital | 263 | Yes |
| 3 | Bangkok Nursing Home | 225 | Yes |
| 4 | Siriraj Hospital | 2000 | Yes |
| 5 | Samitivej Hospital Sukhumvit | 275 | Yes |
| 6 | Yanhee Hospital | 400 | Yes |
| 7 | Piyathai Hospital | 500 | Yes |
| 8 | Bangkok Christian Hospital | 198 | |
| 9 | Praram 9 Hospital | 260 | Yes |
| 10 | Saint Louis Hospital | 344 | |
| 11 | Piyavate Hospital | 300 | Yes |
Bumrungrad – International Patient Service Center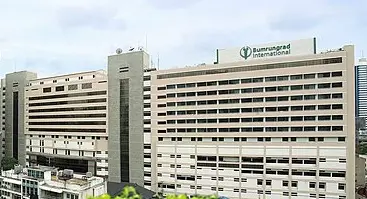 One of the largest Hospitals in Southeast Asia, Bumrungrad was voted 2018 Medical Tourism Hospital of the Year. Bumrungrad offers specialist helpers and interpreters for many nationalities to facilitate patient care.
With 580 beds and numerous specialty clinics Bumrungrad is at the forefront of medical tourism in Thailand.
Bumrungrad offers the Vitalife Wellness Center for extensive personalized treatment. Conveniently located close to Nana BTS station.
https://g.page/bumrungradthailand?share


Part of the Bangkok Dusit Medical Services the Bangkok Hospital Group has over 20 locations throughout Thailand. The Bangkok International Hospital is the largest Hospital Network in the country.
With over 8000 combined beds in all of their facilities they are well poised to serve the community.
https://goo.gl/maps/ndFDQFcfxtW5MQvw5
Bangkok Hospital Bangkok
Bangkok Hospital Chiang Mai
Bangkok Hospital Chiang Rai
Bangkok Hospital Chantaburi
Bangkok Hospital Hat Yai
Bangkok Hospital Hua Hin
Bangkok Hospital Khon Kaen
Bangkok Hospital Muangraj
Bangkok Hospital Pakchong
Bangkok Hospital Pattaya
Bangkok Hospital Petchaburi
Bangkok Hospital Phitsanulok
Bangkok Hospital Phuket
Bangkok Hospital Ratchasima
Bangkok Hospital Rayong
Bangkok Hospital Samui
Bangkok Hospital Sanamchan
Bangkokm Hospital Siriroj
Bangkok Hospital Surat
Bangkok Hospital Trat
Bangkok Hospital Udon
Bangkok International has a one-stop care center with a multidisciplinary approach. They offer international collaboration with institutes around the world, including Oregon University and Missouri University. This allows for continuous ongoing development of practical knowledge and clinical practices.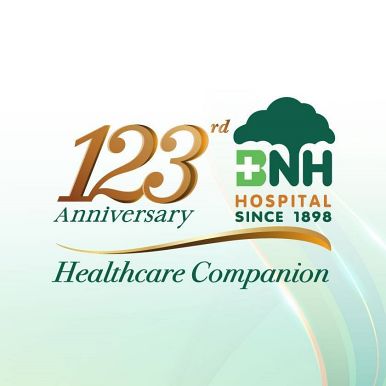 A member of Bangkok Dusit Medical Services. The Bangkok Nursing Home is a modern 120-bed facility with international standards. Formed in 1897 by the British community of Bangkok. Noted as the first international private hospital in the Kingdom of Siam, Bangkok Nursing Home is considered a pioneer in providing tertiary medical care.
The Bangkok Nursing Home is a first-class medical institution, which focuses on providing care and comfort for patients and families alike. The waiting rooms are set up like living rooms to help families adjust.
They offer expertise in maternity care gynecology and pediatrics. Bangkok Nursing Home is at the forefront of midwifery in Thailand.
https://goo.gl/maps/o5BUP6aJbm9vtmNt8

With over 2000 beds Siraraj Hospital is a teaching hospital affiliated with the Faculty of Medicine at Mahidol University Bangkok. Siriraj was built to honor King Rama V the father of the faculty of medicine at Siriraj hospital.
This is a large hospital and is the official hospital of the Royal Family. It is one of the busiest hospitals in the country and is a referral center for all clinics/hospitals in the country.
https://goo.gl/maps/jDts4zgE51GtvARv6
Samitivej Hospital – International Medical Collaboration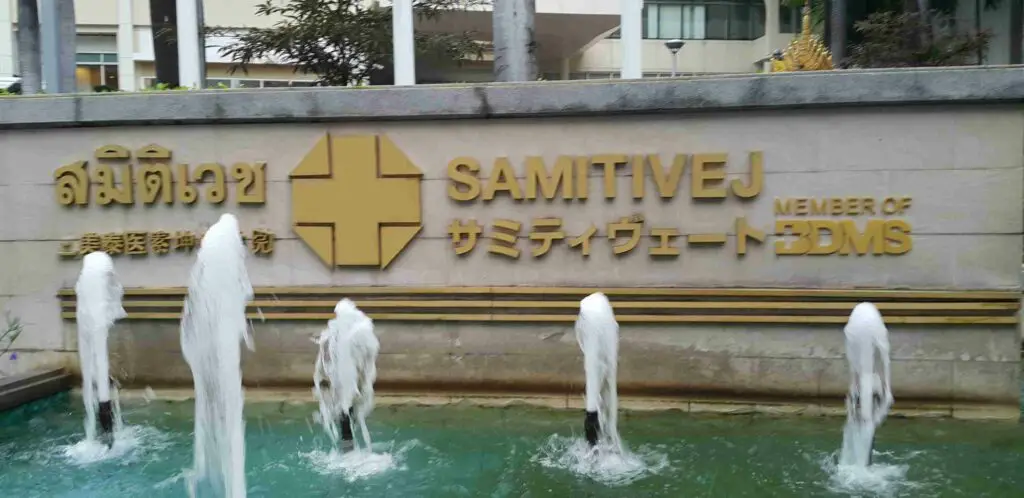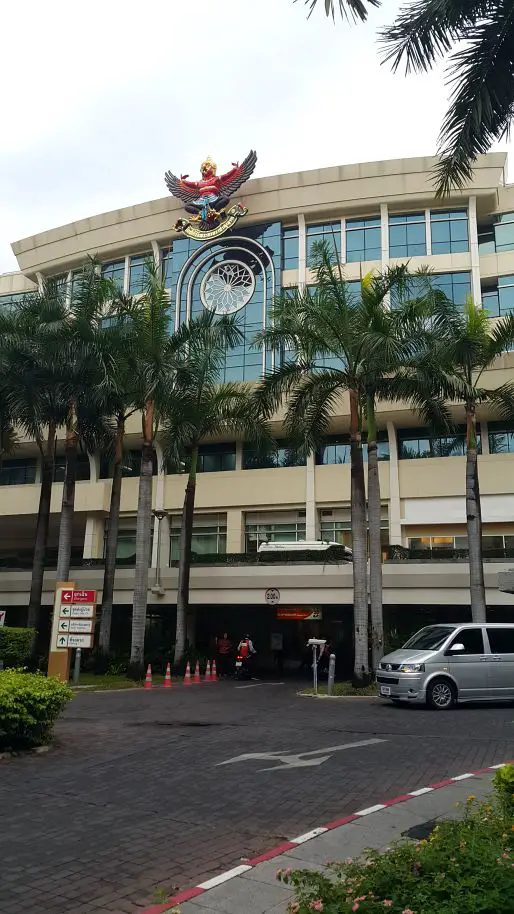 Part of the Bangkok Dusit Medical Services, Samitivej hospitals are ready to serve you.
Samitivej hospital was the first hospital outside of Japan to be accredited by the Japan Council for Quality Health Care.
Samitivej was named the Best Hospital for Medical Tourism in 2017 and 2019, by the Medical Travel Quality Alliance. Samitivej ranks amongst the top 10 hospitals worldwide for medical travelers.
Samitivej even hosts Japanese Hospitals inside some of their hospitals to cater specifically to the Japanese market. In partnership with the Hanover Medical School in Germany, Samitivej brings the best of the world to you. With over 4000 beds available within the group Samitivej stands ready to take care of all your medical needs.
Samitivej has partnered with Doernbercher Childrens Hospital in the USA and aligned with Takasuki Hospital in Japan to achieve excellence in pediatric and neonatal care.
Samitivej Sukhumvit here
Samitivej Srinakarin here
Samitivej Sriacha here
Samitivej Thonburi here
Samitivej Chonburi here
Samitivej Chinatown here
Samitivej Childrens Hospital
Yanhee Hospital – Focus on Beauty and Plastic Surgery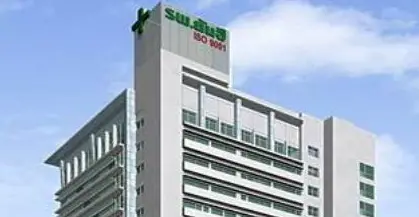 Yanhee is a general Hospital of exceedingly high standards that focuses on Beauty and Plastic surgery. With clients from over 162 countries using the facilities, Yanhee is recommended by many. Yanhee has over 75% returning and referral customers.
Yanhee won the 2012 Readers Digest Gold award for Asia's Most Trusted Brand. Yanhee is a vital general hospital that is very well-known for cosmetic surgery and is arguably the top cosmetic surgery hospital in Thailand.
https://goo.gl/maps/5q1p3rJp5yfRZipq6
Piyathai Hospital – Power to Control Your Well Being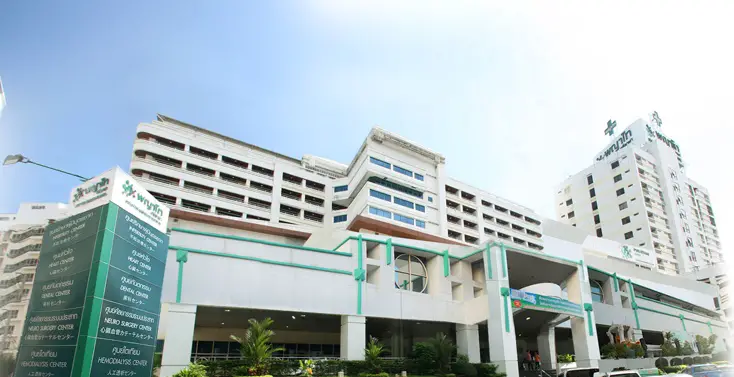 Phyathai Hospital opened in 1976 with the mission statement "Creating a world in which people have the power to control their own wellbeing" It has strived to fulfill those goals ever since. Phyathai group of hospitals is part of the Bangkok Dusit Medical Services.
Their motto is "World-class quality with Thai hospitality." The Piyathai group in conjunction with Bangkok Dusit Medical Services are leaders in the field of medicine in Thailand.

One of the oldest General Hospitals in Thailand. Christian missionaries felt it was part of their mandate to provide medical care. Eventually the clinics coalesced into the Bangkok Christian Hospital in 1949.
Bangkok Christian Hospital BCH stands for
Best Practice
Christ Commandment
Humanized Health Care
The Bangkok Christian Hospital is a modern hospital with 198 beds and modest fees in comparison to many private hospitals in Thailand.
It is very popular with the local expat community. Bangkok Christian Hospital provides pastoral care, in conjunction to medical care.
Conveniently located close to Saladeng BTS station.
https://goo.gl/maps/yTB6DCEqGqnvg3Nm6
Praram-9 Hospital – Distinguished International Recognition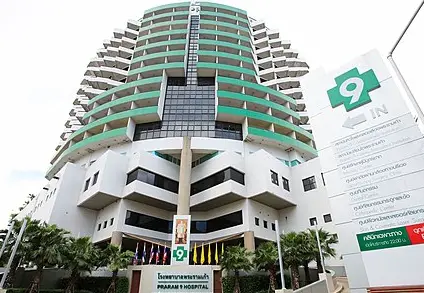 Established on July 19, 1992, by a group of professional and specialized physicians from all medical spheres. Praram-9 Hospital was constructed with the objective of providing a wide range of medical services of the highest quality. 
Today more than 300 professional physicians offer a wide range of services. From kidney transplants to cardiovascular health and in-vitro fertilization.
Praram 9 Hospital is approximately 15 minutes by foot from Petchburi MRT station. There are hourly shuttle buses going to the hospital from Petchburi MRT station and also from Makksan Airport Link railway station.
https://goo.gl/maps/nLcua4pBe3dbGN5w8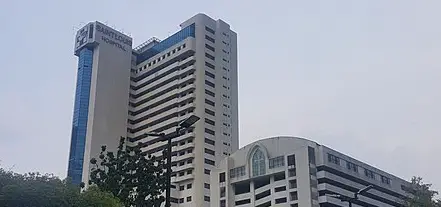 Saint Louis is a not-for-profit private Hospital established on September 15, 1898, in the Kingdom of Siam. Saint Louis Hospital is supervised by the Sisters of Saint Paul de Chartres.
Saint Louis has 344 beds available and a range of treatments. The hospital focuses on patient-centered health care with all essential departments covered, including ICU/CCU, modern operating rooms, CT/MRI scanning, laboratory services, palliative care, hospice, and chaplaincy.
The core values are Patients first, Personal Happiness, Human Dignity, Justice and Love, Societal Well- Being and Community Support.
https://goo.gl/maps/berbsxZaFnnJbeKdA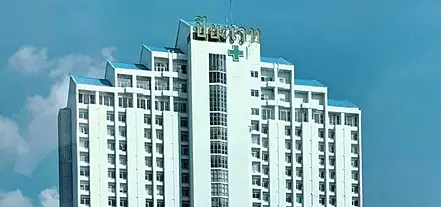 Piyavate was established in 1993 and is a leading private international Hospital in Bangkok. Piyavate's Center for Excellence care provides complete patient care with medical services. 
With a wide array of testing facilities, Piyavate is a front-line hospital providing patients with international standards of care. Piyavate has additional support for families such as serviced apartments close by. It has developed a worldwide reputation for outstanding expertise in heart disorders, bone and joint conditions, dentistry, and fertility.
https://goo.gl/maps/7kcySbkBsNSpbnUH8
In Summary
Since 2003 successive governments in Thailand have pushed to establish Thailand as a medical tourist hub. Based on the numbers of available care facilities and the costs they are well on their way. Currently Thailand offers a special Medical Tourist visa (MT) for applicants wishing to travel to Thailand for Medical Tourism.
Thailand has many options for healthcare and hospital care. From rural clinics that refer to the largest teaching hospital in the nation to dedicated private hospitals that resemble 5-star hotels.
You are advised to do your own research when selecting a hospital for your needs as there are many choices and price points. Using the links provided in this article we are confident you will make the right choice.