Thailand is a popular tourist destination. Before Covid-19 Thailand projections for tourism in 2020 were approximately 40,000,000 arrivals. For 2019, Thailand had confirmed arrivals of 39,800,000 arrivals with a population of 69.63 million souls.
So why is Thailand so popular for tourists? The real question is why not?

Having lived here for the past 23 years, I can only say I am not completely certain, but I do have some theories.

It is not Expensive
Most things in Thailand are affordable. From your phone bill to the water you drink it is not expensive to live in Thailand.

There are open air markets where you can buy your food and clothes so small appliances. For more in depth shopping there are hyper-marts like Big C and Lotus to high end shopping malls like Em-Quartier, Terminal-21 and Central Embassy.

Shopping in Thailand can be carried out at any level, for any budget and any taste.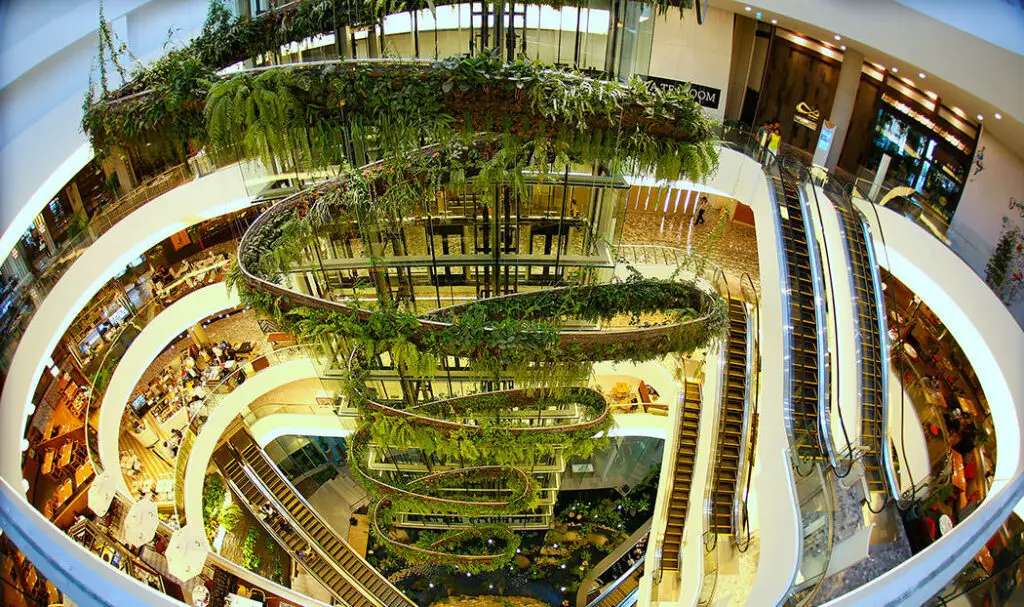 Accommodation can be found for $20/day in a small hotel, even less in a hostel. Currently 4-star holes can be found for these prices. Food on the street is cheap. A bowl of noodles will cost you $2.
A traditional English breakfast can be found for less than $3.
The Thai People
Thailand is known as the Land of Smiles and in reality they do a great job of providing those smiles when dealing with tourists.
The Thailand government launched the Amazing Thailand in 2013 to help to introduce Thailand to the world. It was a very successful campaign. Tourist arrivals rose steadily from 2014 24,800,000 to 39,800,000 in 2019,.
The Thai people are a large part of why Thailand is known and the Land of Smiles and Amazing Thailand.

If you need assistance – just ask, someone will be willing to help. Thai people are very friendly and love taking care of foreigners. If you have young children with you at a restaurant the Thai staff will often watch out of them, care for them.

Thailand has many festivals and public holidays. As of May 19, 2019, there are 19 public holidays adopted by the government. But there are also religious and festival days. Since the Covid-19 outbreak there have been even more holidays than usual to help the polulation.

Some festivals worth seeing if you can, are Songkran (water festival) and Loy Krathong (lantern festival).

Delicious Food
Thai food is delicious. From creamy coconut soups to spicy somtam and noodles. The food in Thailand is an experience you will want to discover. Be warned, Thai food can be spicy and if you are not used to it you will suffer.
But most dishes can be prepared with mild spice and the flavours are amazing. Thai restaurants are immensely popular in the west for good reason, but they are a pale shadow of what is available in Thailand.
From street vendors to 5-star cuisine, the food in Thailand is amazing.

Mild Weather
The weather in Thailand is moderate to warm. Thailand is in the Northern Hemisphere and has winter at the same time as Europe and North America. But winder in Thailand is not very cold.
Bangkok will typically be 23 C at night to 30 C during the day if sunny. If cloudy then temperatures will drop to 17 C at night and ~27 C during the day. Much of Thailand will be similar temperatures except for the north where temperatures may be as much as 10 to 15 degrees cooler.
In the summer temperatures will be 30 C at night and 38 C during the day for much of the country. There may be a few places that will hit 40C for a few days, but it rarely remains that hot for long.

Beautiful Beaches
Thailand has over 3200 km of coastline, which means you are never very far from a beach to visit. Thailand has 1430 islands dotted around its coastline. Some of these islands have become famous from Hollywood movies.
People come each year just to visit new islands there are so many of them. The waters can be crystal clear and the white sand stretches for miles.

Vibrant Cities
Bangkok is known as a regional hub in Asia. It is convenient for reaching most of South East Asia and many flights use Bangkok as their first stop in the region.
The major destination cities in Thailand are:
Bangkok – city of Angels

Chaing Mai – in the North

Chiang Rai – in the Golden Triangle

Nakhon Ratchasima (Khon Kaen) – the northeast

Pattaya – on the eastern seaboard

Phuket – pearl of the Andaman sea

Hat Yai – gateway to the South

Idyllic Countryside
The countryside in Thailand is beautiful, scenic and quiet. Upon leaving most of the cities listed above it does not take long before you are immersed in the quiet countryside. It is a completely different place to any of the cities. You will feel like you have stepped back in time. People still plant and harvest rice by hand in the Thai countryside.
Thailand has mangrove forests adjacent to the ocean and Jungles in the interior. Many of these areas have been designated national parks and are wonderful places to visit. These are no untamed Jungles of the South America, but are full of elephants and wildlife.
There are 147 national parks available to visit in Thailand covering the mangrove forests, the jungles, the Korat plateau and the forests in the North.

The Temples
Thailand is full of temples. There are over 40,000 of them dotted around the country. They are everywhere, from forest groves, to city streets. Thailand has 77 provinces and that means there is an average of 519 temples per province here.
Most temples are still active and a few are in ruins, but all are revered by the Thai people. The temples are beautiful and ornate and they are well maintained and are a big part of life here.
Diverse Nightlife – A Walk on the Wild Side
A different kind of wildlife.
Thailand is known for its nightlife. From brilliant 5-star dining and nightclubs to neon bars, the nightlife does not disappoint. Discos, clubs, themed shows, and restaurants, there is a never ending amount of things to do at night here.
Having spent the last 23 years in the country, I can honestly say I have never felt afraid when going out at night in Thailand.
Inside the neon jungle you will find clubs, shows, go-go bars and beer bars. Thailand has some of the finest entertainers in the katoy shows that I have ever seen.

Thailand is a safe place for tourists.

Conclusion
It surprises me the number of tourists that flock to Thailand sometimes. I suppose because I live here I do not recognize the beauty that surrounds me. It takes things like this article to bring me around to my senses and appreciate what Thailand has to offer. I have driven around Thailand and been from the far South to the far North and most places in between.