Going to a hospital in Thailand can be wildly different depending on whether you are going to a private or public (government) hospital. Here we list the Top 3 Government Hospitals in Bangkok.
Private hospitals are user-friendly and more similar to checking into a hotel than a hospital. There are often dedicated personnel available to cater to your every need and translators are available for many languages. The wait times are small and there are large modern facilities available.
Public hospitals are crowded and look much more like the traditional hospitals you are used to seeing in the West. Queues are long and your wait times can be extensive. Often if you do not speak Thai, you will have difficulty navigating the system. However, sometimes public hospitals can offer the same if not better care for your ailments than private hospitals. The Top 5 Government hospitals are reviewed here.
The Top 3 Government Hospitals in Bangkok
Siriraj Piyamaharajkarun Hospital
Ramathibodi Hospital
King Chulalongkorn Memorial Hospital
Why Private is better than Public?


The reasons here will seem obvious to anyone who has navigated a hospital in the West. The private hospital facilities available in Thailand are amazing and leave nothing to be desired. For a look at what is available, we have done a review of the Top 11 Hospitals in Thailand.
Dedicated personnel to take care of you.
Translators to make sure there are no mistakes.
Top-notch facilities.
Doctors from all over the world.
Many specialists are available.
There are rarely waiting times in private hospitals that are more than 30 minutes.
You get in and out quickly.
Why Public may be the best choice for you?


Surprisingly enough private care may not always be the best care available.
The larger public hospitals see upwards of a million or more patients per year – that is over 2700 per day. This means that the doctors at the public hospitals can be very experienced at treating people. They will see many more patients than a doctor at a private hospital.
If you are going for surgery you might prefer a doctor who has done your operation hundreds of times over one who has only performed it 30 or 40 times.
Specialists often participate in government and private hospitals. Research your doctor to see if they are available in both locations. You may find that the doctor performing your surgery is also the doctor working in the private hospital.
Siriraj Hospital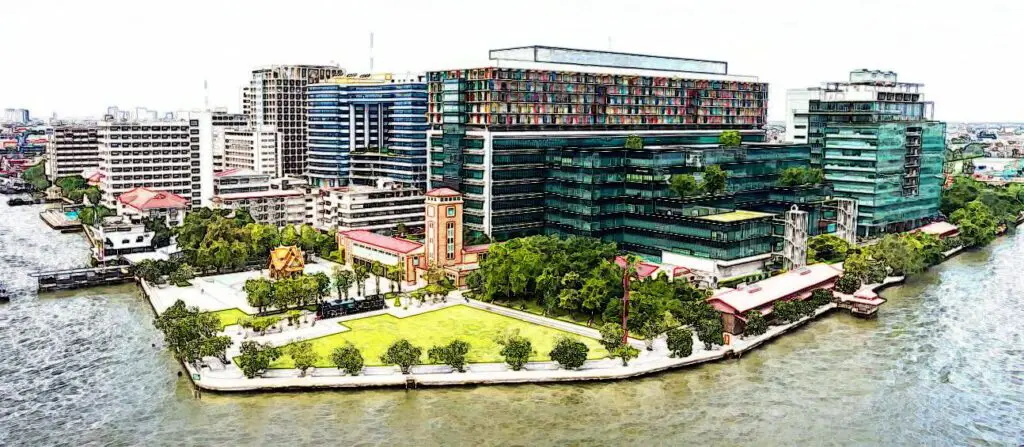 Siriraj Hospital on the banks of the Chaophraya river is the best public hospital in the kingdom. It is the hospital where the late King Bhumibol Adulyadej received his treatments and numerous members of the Royal Family. Siriraj is well-equipped with 80 buildings and over 61 specialty clinics to treat your family.
Siriraj Hospital is the largest hospital in Thailand, with over 2200 beds. It is the referral center for all major hospitals in Thailand. With 3.8 million outpatients seen here every year, Siriraj serves the community well.
Siriraj Hospital is a teaching hospital. It is the Faculty of Medicine Siriraj Hospital, within Mahidol University. Siriraj is on the Bangkok Noi campus of Mahidol University. The hospital offers resident specialty programs, along with sub-specialty and fellowship programs. As of 2018, 250 undergraduate students and 100 post-graduate students were enrolled here.
Ramathibodi Hospital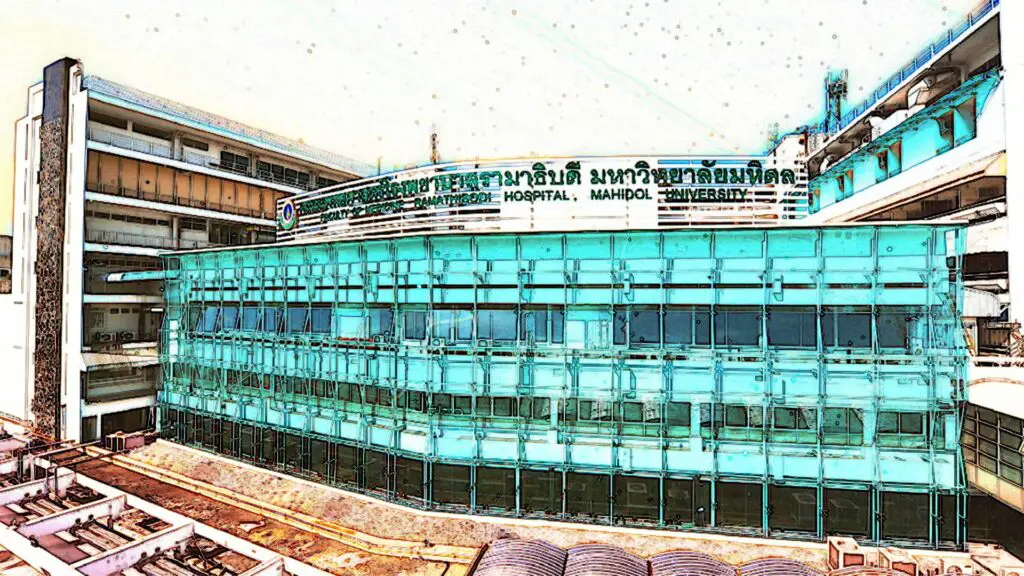 Ramathibodi Hospital is located on Rama 6 near the Chitralada Palace grounds. The foundation stone for the hospital was laid by King Bhumibol Adulyadej on December 30, 1965. The hospital opened its doors on May 3, 1969.
There are 3 main buildings in the hospital complex, with over 1300 beds for patient care and able to support up to 5000 outpatients daily. With the help of Rockefeller Foundation, Ramathibodi Hospital is equipped with some of the most high-tech medical equipment in the world.
Ramathibodi Hospital is also a teaching hospital for the Faculty of Medicine Ramathibodi Hospital. It is the Phyathai Campus of Mahidol University.
Chulalongkorn Hospital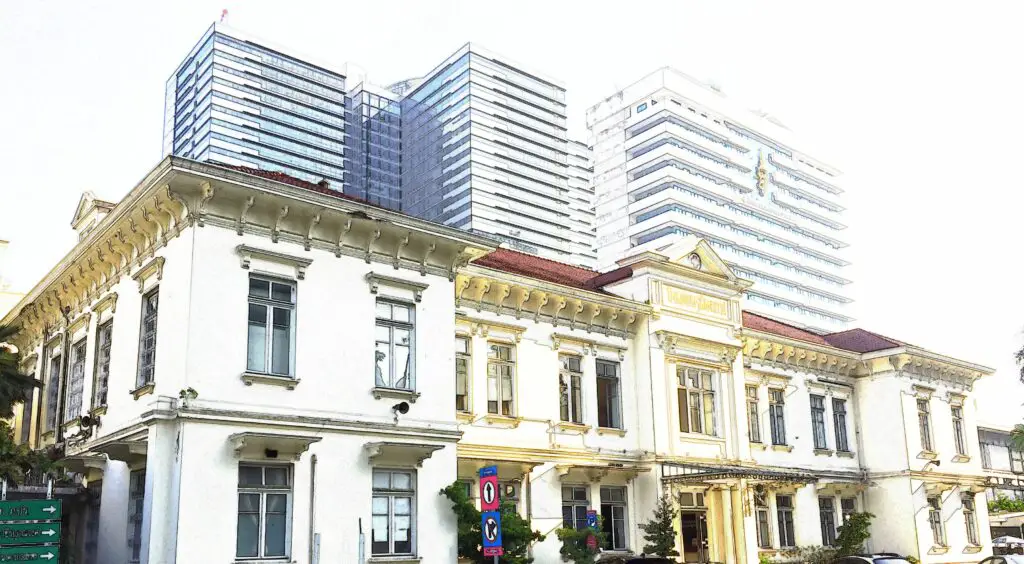 King Chulalongkorn Memorial Hospital is located on The corner of Rama 4 and Ratchadamri Road across from Lumpini Park in Bangkok's Pathum district. The hospital was opened on the 30th of May 1914. On the 4th of June 1947, it was affiliated with the Faculty of Medicine for Chulalongkorn University.
The hospital is operated by the Thai Red Cross Society and is serves as the teaching hospital for the Faculty of Medicine at Chulalongkorn University, as well as the Thai Red Cross College of Nursing.
Chulalongkorn Hospital has an inpatient capacity of 1435 beds. This makes the hospital one of the largest in Thailand. With over 27 centers of excellence, Chulalongkorn Hospital is considered one of the best public hospitals in the nation.
The new Bhumisirimangkalanusorn Building complex is a 34-story multi-functional medical hub. The building broke ground in 2007 and was fully operational in 2017. It houses 1200 beds and has facilities for 1600 physicians and 2100 nurses.
Chulalongkorn Hospital is part of Chulalongkorn University, and as such has educated many of the doctors and nurses serving in private hospitals all over Bangkok and Thailand. Anyone who has been in Thailand will know how advantageous it is to be affiliated with "Chula."
Conclusion
Choosing a hospital for your care is one of the toughest choices that you may be forced to make in your life. When you need a hospital you may not have the time to make an informed choice.
Money is always a consideration when choosing medical care. If you have good medical insurance you will most likely choose a private hospital for the convenience and shorter wait times involved in getting treated.
When you do not have insurance and you still need treatment, the 3-hospital listed in this article are the best choices for medical care in Bangkok Thailand.
All 3 hospitals listed here Siriraj, Ramathibodi, and Chulalongkorn are teaching hospitals and are affiliated with prestigious Thailand Universities. All have specialty clinics and top-notch facilities. You will not be disappointed with any of them.
Which one is right for you will depend on the nature of your illness and the specialty you are looking for.